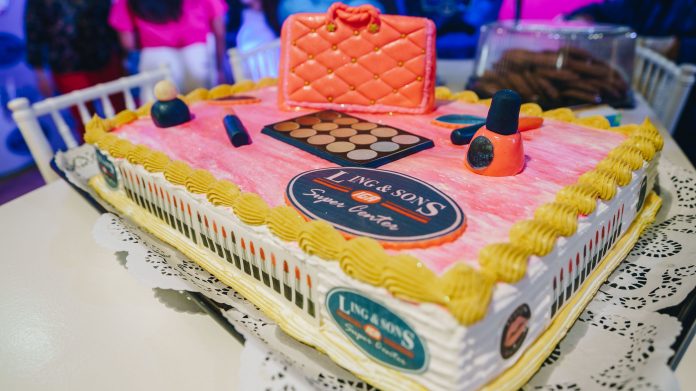 Ling & Sons IGA Supercenter has a huge make-over going on that is in its final phase. The successful supermarket has a solid position on the island and a trustworthy image that makes customers feel like they are shopping at home. Recently, the NEW Cosmetics Shop was opened and that was reason for a big celebration.
The beauty bar was a hit for the visitors last Saturday, August 10, as they could get free tips about make up from renowned brands that Ling & Sons has available in their shining new store.
Several specials and gifts were offered to the clients during the opening celebration as well as make up demos. The day itself was also the start of the Beauty Week, valid until August 17th. This enhances a complete focus on make-up and beauty, so take your chance while this is still on for three days.
L'Oreal, Maybelline, Revlon, Max Factor, Covergirl, Nivea, Biore, Clean & Clear, Neutrogena, Ardell and Siri Siri are just some of the well-known brands you can find at the store against very fair prices. The Grand Opening of the Cosmetics Shop is only the start of a series of happenings, so be prepared. The #1 Supercenter on the island invested in a big renovation with new equipment like refrigerators, showcases, lights, interior design and signage making the place turn into a state-of-the-art supercenter that serves clients in the most comfortable way. Your shopping will be an experience at Ling & Sons!
Ling and Sons IGA Super Center
Schotlandstraat #41, Oranjestad
Tel: + (297) 521-2370
Facebook Instagram
Open Mon – Sat 7:30 am – 9:00 pm, Sun 9:00 – 6:00 pm
Mark Your Calendar
Every Tuesday: 20 % discount fruits and veggies
Every Wednesday: 3 % discount for seniors
Every Thursday: 20 % discount on meat
Every Friday: Start of the Weekly Specials
September 26: Food Show at the Marriott & Stellaris Casino Resort Aruba