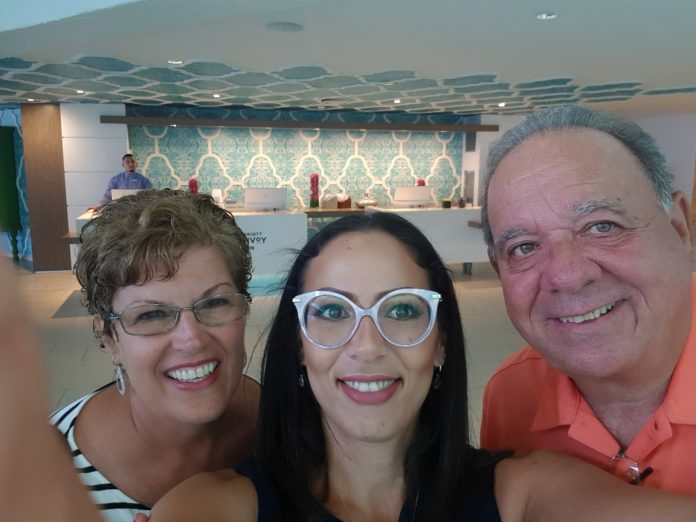 For 11 consecutive years the Fun Seekers have been seeking fun times and making memories in Aruba and have been loyal to the Renaissance Aruba Resort & Casino.
The Fun Seekers is a big group of 50 people that has been visiting the Island since 2008. Each year, Buddy & Edyie Rapone members of the group, together with the Renaissance Team work together to make sure to make the stay a memorable one for the entire group of seniors. During their stay the group loves to take tours and visit different tourist areas on the island such as Casibari Rock Formation, Natural Bridge, Bushiribana Gold Mine, the Aloe Factory, Baby Beach, Lourdes Grotto and many more places. The Fun seekers love the island very much and surely know how to have a fun time together. After all these years they have become more like family.
The Renaissance Aruba Family would like to thank the Fun Seekers for always being so joyful and happy and are very appreciative of the loyalty shown towards them!
About the 'Fun Seekers'
Buddy and Edyie Rapone have been happily married for 40 years, and together they have orchestrated the highly successful Fun Seekers for the past 16 years. The Fun Seekers offer various trips year round for seniors, ranging from day long bus trips around the region to weeklong trips to different parts of the world. "Seekers" only need to worry about getting themselves to the pickup destination; Buddy and Edyie coordinate all the rest from transportation, food to the daily schedule.
"Seniors still want fun, that never stops. You only get one life and you should make it as spectacular as possible with as many good memories as possible. We hope to bring people back to a joyful time. They can feel young and adventurous again. I believe that's the key to happiness, continuing that spirit even as we age," says Eddyie Rapone
For more information on this fun group check out https://funseekertrips.com.q