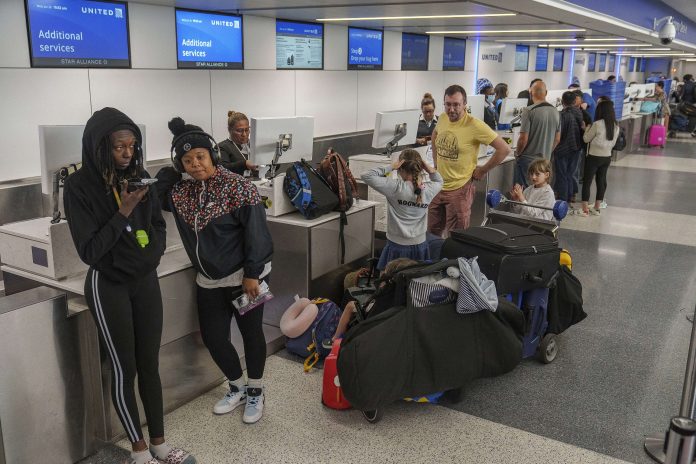 Associated Press
Air travel is getting worse, judging from the number of consumer complaints. Consumer complaints about airlines nearly doubled in the first three months of this year compared with the same period last year and kept soaring in April and May, the U.S. Transportation Department said Wednesday.
Those are the latest figures from the government. The Transportation Department said information about complaints has been delayed because there are so many of them to process.
The department said it received 24,965 complaints about airline service in the first three months of the year, up 88% from the first quarter of 2022. Consumers filed another 6,712 complaints in April, up 32% from a year earlier, and 6,465 in May, an increase of 49%.
The Transportation Department said that disability-related complaints, such as delaying or damaging wheelchairs, are also up from last year. There were 636 such complaints in the first quarter, nearly double the 380 filed during the same period of 2022. The agency says it investigates each of those disability complaints.
The department is investigating "several domestic airlines" for possibly offering flight schedules that they are unlikely to be able to perform, it said.
Southwest Airlines disclosed last month that federal regulators notified the airline that it could be subject to a fine for not providing enough help to travelers who were stranded last December when a service meltdown caused nearly 17,000 canceled flights. Southwest said it couldn't estimate the amount of any fine.
A spokesperson for the department declined Wednesday to identify any other airlines under investigation for their scheduling.
For all the thousands of complaints lodged with the government, it is likely that consumers file many more complaints directly with the airlines.