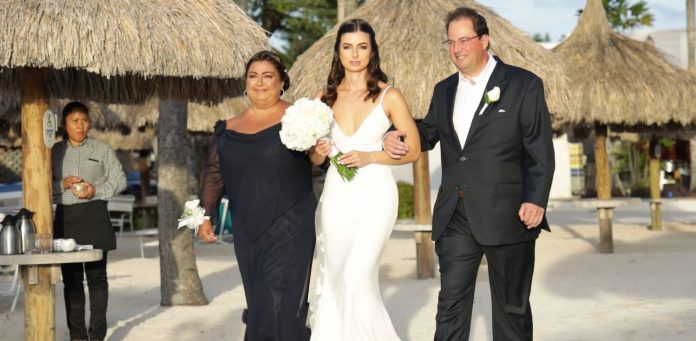 Recently, Jordan Earnheard and his bride Samantha "Sami" Blum – now Samantha Earnheardt – had their wedding in Aruba. Sami and Jordan live in Miami, Florida, both work in Private Equity.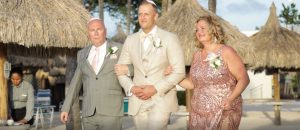 The couple told us: "We met at a career event at the University of Pittsburgh in Pennsylvania (USA). Jordan graduated several years before and was still living and working in Pittsburgh.
Sami was an aspiring CPA (certified public accountant) and Jordan was working at one of the firms that was at the career fair. Jordan and Sami ended up staying in touch after the career fair, and when Sami got her first job, Jordan asked her to celebrate with him on a date." She graduated from the University of Pittsburgh in 2020 and they were engaged a few months later.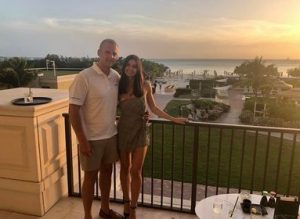 Sami had been coming to Aruba for over ten years, usually for Thanksgiving and to celebrate her birthday. In 2019, Jordan and Sami went on a vacation to Aruba for 9 days and Jordan fell in love with the island too. "We loved how safe it was, the amazing weather, beaches, and wildlife, and the incredible people we met along the way. We also love Eduardo's Beach Shack and were able to get Eduardo's before preparing for the wedding!"
"We had an amazing time in Aruba for our wedding and could not have imagined it going any better. Aruba never fails to exceed our expectations and we cannot wait to come back!" the couple said.
Congratulations!