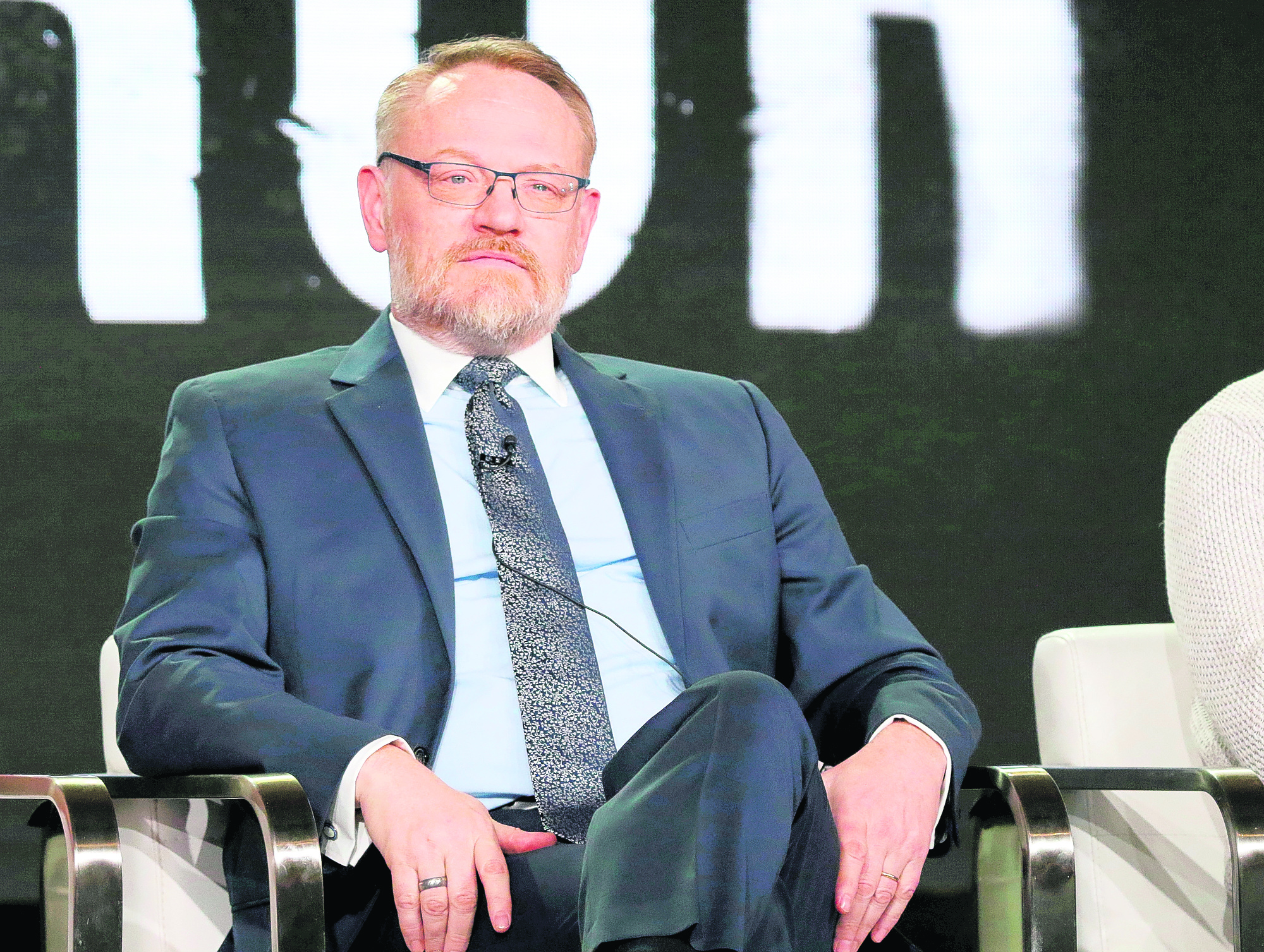 By ALICIA RANCILIO
Associated Press

NEW YORK (AP) — Jared Harris says watching his work can be like looking through a yearbook. "You remember everything that happened while you were doing it," said the actor, who currently appears on AMC's limited series "The Terror." "The story of the shoot is very much present in your mind as well as the narrative of what you were doing." Harris says it takes him "maybe a decade" to watch his work "without feeling any kind of connection."
Two of his most recent memorable onscreen moments were when his "Mad Men" character Lane Pryce hanged himself and playing the dying King George VI on Netflix's "The Crown." And, it's not a spoiler alert to say Harris will also meet his demise on "The Terror." He recalls what was really going while filming the death scenes the two previous characters:
___
ON 'MAD MEN':
"On 'Mad Men,' I remember (creator) Matt (Weiner) was always so concerned with anything getting out and where we were in downtown L.A., it was possible that someone could see with a long lens see if they wanted to. They had been trying to get pictures of January (Jones) or Christina (Hendricks). It's unlikely that they'd be taking a picture of schmuck Jared Harris but they would if they could see that I had all that strange hanging makeup on me.
I had like a little tent around me as I walked from makeup to the soundstage so nobody could see if they were trying to. He was absolutely devoted to the idea that no one would know anything about the story until they watched it. And then, you know, hanging from the door and I remember the reaction the first time that (the actors) saw me hanging from the door. They waited so they didn't see it until then. It was pretty weird. And it wasn't the last thing I shot, by the way. I shot other stuff on 'Mad Men' so it wasn't my last day."
___
ON 'THE CROWN':
"On 'The Crown,' that was actually a life-sized prosthetic in the bed. I was fully articulate as a human model, if you like. And so that wasn't me. (Executive producer) Stephen Daldry toyed with the idea of 'Let's switch you out and stick you in there and scare the hell out of everybody.' Those are funny ideas but when it comes down to it the grind of getting your days— you generally lose the opportunity for practical jokes. You're already behind from the moment you arrive on set."
___
ON 'THE TERROR':
Set in 1845, the show follows the true story of two ships named Erebus and Terror, sent on an exploration to find the Northwest Passage between the Atlantic and Pacific to shorten trade routes. They disappeared, creating a maritime mystery that still exists. The TV series begins with that same premise but imagines what would happen if the men encountered the supernatural. "What attracted me to it was it's not a remake or a reboot or a sequel or a prequel. It's a completely fresh story, said Harris, who plays a captain of one of the ships.