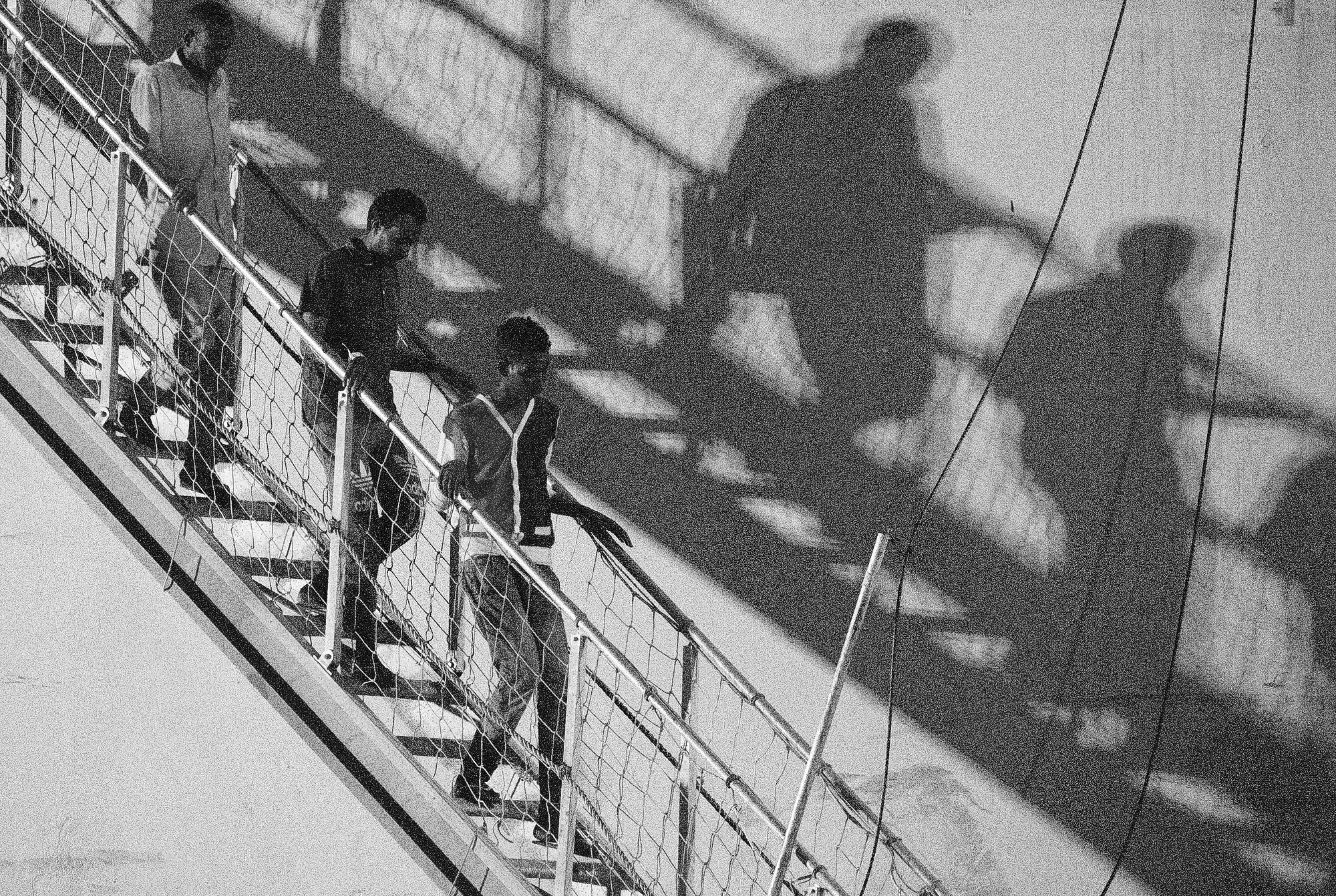 By COLLEEN BARRY 
Associated Press

MILAN (AP) — Italy and at least three other countries agreed Tuesday to accept migrants from an aid ship that has been in a holding pattern off Malta for five days, but the vessel's destination remained unclear during Europe's second impasse this month over rescues in Libyan waters by humanitarian groups. Italian Premier Giuseppe Conte said after a phone call with Malta's prime minister that the boat operated by German aid group Mission Lifeline would disembark in the Mediterranean island nation, where its legal standing to conduct missions off Libya would be investigated.

"Italy will do its part to accept a quota of migrants aboard the Lifeline, with the hope that also other European countries would do the same, as some have previously indicated," Conte said in a statement. However, Prime Minister Joseph Muscat did not confirm the assertion by Conte — and a similar account from French President Emmanuel Macron — that the Lifeline could dock in Malta. Muscat said in a statement only that if his country allowed the boat in, the activities of its crew would be investigated. A Maltese government source said a decision on whether to allow the ship to berth would depend on whether other countries accept some of the migrants.
The source was not authorized to speak on the record and requested anonymity. Macron said France and other countries were working out how to divide the more than 200 rescued passengers. The Lifeline has been blocked in the Mediterranean Sea since last week, when both Italy and Malta refused to grant it access to their ports. Indicating the confusion surrounding the boat's direction, Mission Lifeline wrote on Twitter that it had received hardly any direct messages — just news from Twitter — and that it was awaiting word about which EU countries would welcome its passengers.
Later Tuesday, the aid group said Malta had sent a message refusing entry to its territorial waters, contradicting the Italian and French leaders and further confusing the itinerary of the ship and its passengers. The impasse was similar to another this month over the Aquarius, a rescue ship operated by French aid groups. The ship carrying 630 migrants had its journey to land extended by a week after Malta and Italy would not grant docking rights. Spain ultimately agreed to accept the passengers, and the Aquarius traveled an additional 1,500-kilometers (900-miles) to get there.
Italy's Sky TG24, which visited the Lifeline on Monday, said it was about four times over passenger capacity and running low on fuel. According to Sky, it had on board 224 migrants, including eight children, and 10 crew members. One passenger was evacuated on Monday due to a medical emergency, and Lifeline said in a message on Twitter that "conditions are worsening by days for the people on board." Italy's new hard-line interior minister, Matteo Salvini, has made clear he doesn't want rescue ships run by non-governmental agencies to ferry migrants to Italy any more.
Conte is pressing is European peers to take on more of the migrant burden when they meet at a summit later this week. In a tweet about the Lifeline, Salvini said the "illegal ship will finally be seized" when it arrives in Malta, adding, "For women and children truly fleeing war, the ports are open, for all the others, no." Salvini has likened the ships run by private aid groups under non-Italian flags to taxi services that are serving migrant smugglers. Italy hasn't taken the same position with other ships. It allowed the Danish-flagged container ship Alexander Maersk to dock and disembark 108 migrants in Sicily on Tuesday after days at sea.
Malta's Muscat pressed other EU nations to take on a share of the migrants and later announced that four countries had agreed to take in some of the passengers and two more were considering doing so. Muscat said if the ship does go to Malta, an investigation would seek to determine why the crew allegedly ignored instructions from the Italian authorities who initially coordinated the rescue. Authorities have also questioned the legality of the ship, which has a Dutch flag but is run by a German group.
In his proposals for dealing with migration, Conte has emphasized that migrants arriving in Italy are arriving in Europe, and responsibility for them should be shared by all the member states. "The obligation of rescue cannot become an obligation to process all the requests on behalf of everyone," the proposal reads, asserting that only 7 percent of migrants arriving in Europe qualify as refugees.