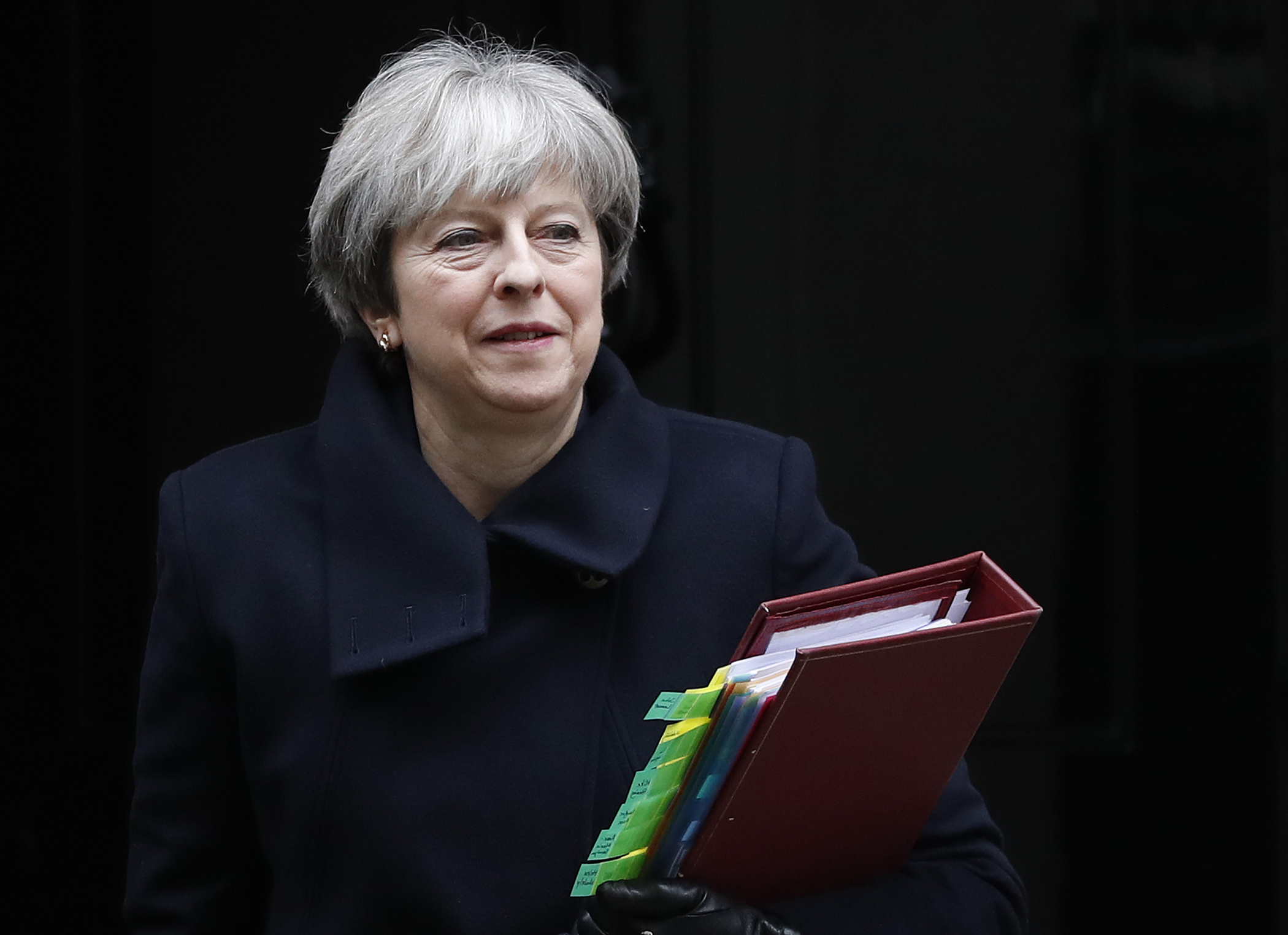 By DANICA KIRKA
LORNE COOK
Associated Press
LONDON (AP) — Ireland expects the U.K. to make a new Brexit proposal by Friday as officials in London struggle to resolve issues surrounding the Irish border that are stalling talks over Britain's departure from the European Union.
British Prime Minister Theresa May is under pressure to persuade EU leaders to declare that sufficient progress has been made on divorce issues with the EU, including the Irish border, when they meet next week in Brussels so talks can move on to trade and future relations between the two sides. Business leaders warn further delays will hurt companies as they plan for the future.
Ireland's prime minister, Leo Varadkar, said late Wednesday that he hopes May will submit a new offer "tonight or tomorrow." Disagreements over rules governing the border between the Republic of Ireland, which is a member of the EU, and the U.K. province of Northern Ireland derailed an earlier proposal.
Existing rules allow people and goods to pass freely between the Republic and Northern Ireland with no border checks. Ireland wants to preserve the current arrangement, which has eased tensions along the border. May is struggling to balance those demands against the concerns of Northern Ireland's Democratic Unionist Party, which she relies on to support her government in Parliament.
Varadkar said Wednesday that avoiding a hard border remains his "absolute red line."
"We will not loosen our position," he told Ireland's Parliament, the Dail. "We will stay very firm."
The British and Irish prime ministers discussed the Brexit impasse in a phone call Wednesday, but there was no sign of an imminent breakthrough. May's office said she and Varadkar are "working hard to find a specific solution to the unique circumstances in Northern Ireland," which have triggered a crisis in Britain's divorce negotiations.
In Brussels, the EU's executive Commission is talking with the British government to organize a visit by May by Sunday. "We here in the commission are still in discussions with London and the whole EU 27, notably with Dublin. So far, no white smoke," said EU Commission spokesman Margaritis Schinas.
He rejected British media speculation that May could be given until next week to demonstrate "sufficient progress" on the three key issues of the Brexit divorce. "We stand ready to receive Prime Minister May at any moment in time when they are ready," Schinas said, but warned: "This will have to have to happen this week."
"Every day lost makes this more difficult," he said.