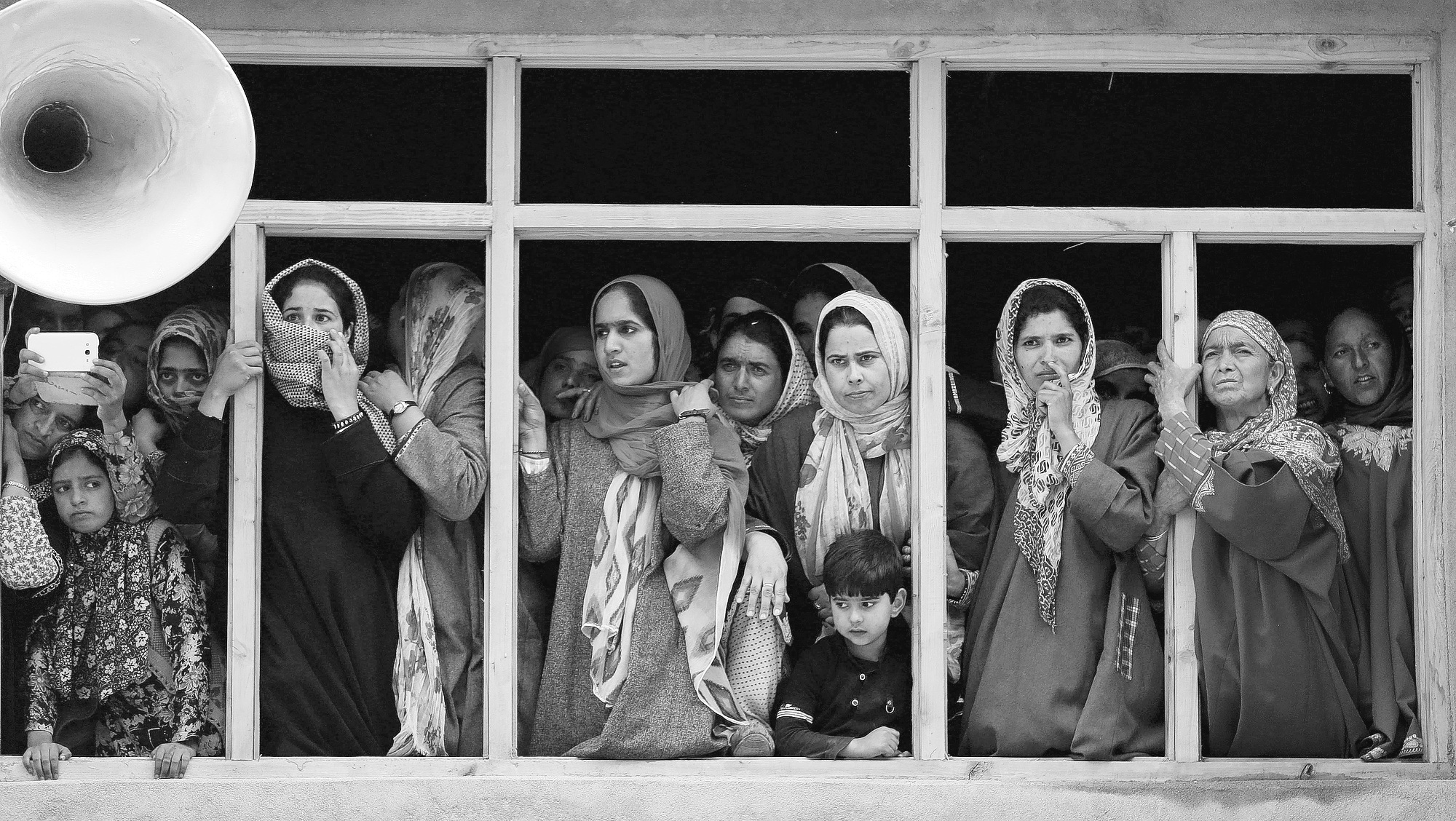 By AIJAZ HUSSAIN
Associated Press
SRINAGAR, India (AP) — Government forces opened fire on protesters Sunday in Indian-controlled Kashmir, killing five people and wounding dozens more who had been trying to reach the site of gunbattle in which soldiers killed five rebels. Hundreds of villagers, shouting slogans eulogizing militants and demanding an end to Indian rule over the disputed region, threw rocks at Indian troops in a bid to help rebels who were trapped in a house in southern Shopian area, police said. Counterinsurgency officers and soldiers cordoned off the village following intelligence that a group of militants were hiding there, police said.
As the rebels and soldiers fought, government forces also fired bullets, shotgun pellets and tear gas at the protesters. Five civilians were killed, one a teenage boy, and at least 50 others were wounded, police and doctors said. It was the second straight day of intense unrest in the region, which India and Pakistan administer parts of but both claim in its entirety. Rebels have been fighting Indian rule since 1989, demanding Indian-controlled Kashmir be made part of Pakistan or become an independent country. Most Kashmiris support the rebel cause while also participating in civilian street protests against Indian control. In recent years, mainly young Kashmiris have displayed open solidarity with rebels and sought to protect them by engaging troops in street clashes during military operations.
Last year, at least 29 civilians were killed and hundreds were wounded during such clashes.
On Saturday, Indian troops killed three suspected rebels during a gunbattle in Srinagar, while one civilian was killed when a police armored vehicle ran over him during clashes with government forces. Another three men were killed in shootings the police blamed on rebels.
Businesses shuttered in most parts of Kashmir on Sunday after separatists called for a strike to protest the previous day's deaths. Internet on mobile phones also remained suspended for the second day, a common practice by authorities to make organizing protests difficult. Armed police and paramilitary soldiers patrolled across the region and also enforced a security lockdown in old parts of Srinagar, the urban heart of anti-India protests.
In Sunday's violence, protesting villagers made several attempts to reach the site where the rebels were trapped, barraging troops with rocks, bricks and abuse. They were trying to distract the soldiers, who apart from guns and grenades also used explosives to blast the house where the rebels were cornered, residents and police said. After several hours of fighting, five militants were killed and a policeman and a soldier wounded, said S.P. Vaid, police director-general. Among those slain were a top rebel commander and a university assistant professor who formally joined the militant ranks just two days before. A statement by the University of Kashmir on Saturday said the sociology teacher, Mohammed Rafi Bhat, had been missing since Friday.
Vaid said they repeatedly asked the militants to surrender. "We made every effort so that they surrender. We even brought the university teacher's father all the way to Shopian. But they refused," Vaid said. Anti-India protests and clashes continued in the area and also spread to some other towns and villages of southern Kashmir. Later Sunday, tens of thousands of people gathered for the funeral of the slain rebel leader, including at least a dozen armed militants who fired their guns in air to salute their fallen comrade. Separatist leaders said Sunday that the shutdown would continue, but did not specify how long.
"For decades now, Kashmiris have been facing atrocities unleashed by India and its local puppet regimes," the leaders said in a statement.
"The silence of world community over the atrocities is not just criminal but also legitimizes this violence. It's time to resolve this human issue." In recent years, Kashmir has seen renewed rebel attacks and repeated public protests against Indian rule as a new generation of Kashmiri rebels, especially in the southern parts of the region, has revived the militancy and challenged New Delhi's rule with guns and effective use of social media. India accuses Pakistan of arming and training the rebels, a charge Pakistan denies. Nearly 70,000 people have been killed in the uprising and the ensuing Indian military crackdown.