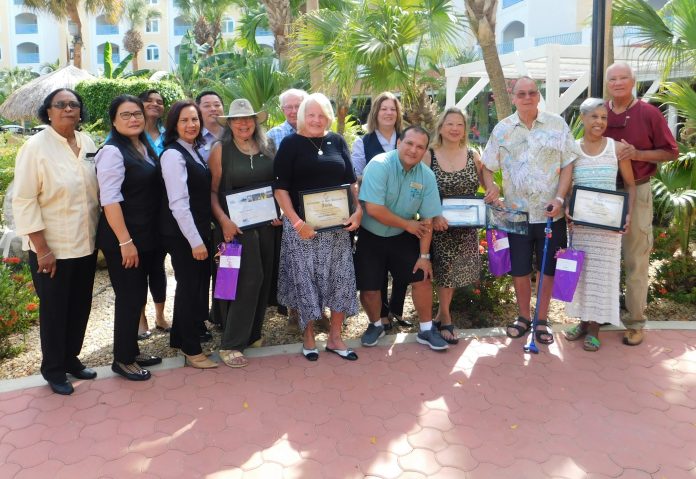 Recently, ATA representative Marouska Heyliger had the great pleasure in honoring many loyal Aruba visitors with their distinctive certificates at the Costa Linda beach resort. These certificates are a way to say "Masha Danki" for continuously choosing Aruba as a favorite vacation destination.
The honorees were:
Larry and Marilyn from Mississippi, Marc Winkel and Grace Lai from New York and Donna and John Sullivan from Massachusetts who have been honored as Goodwill Ambassadors.
Also honored was Elaine Donoghue from Massachusetts who received the certificate of Distinguished Visitor.
All honorees love coming to the island for the beautiful beaches, friendly people and wonderful resort that is the Costa Linda Beach Resort.
Heyliger together with the representatives of Costa Linda Beach Resort presented the certificate to the honorees, and also handed over some presents and thanked them for choosing Aruba as their favorite vacation destination and as their home away from home.q