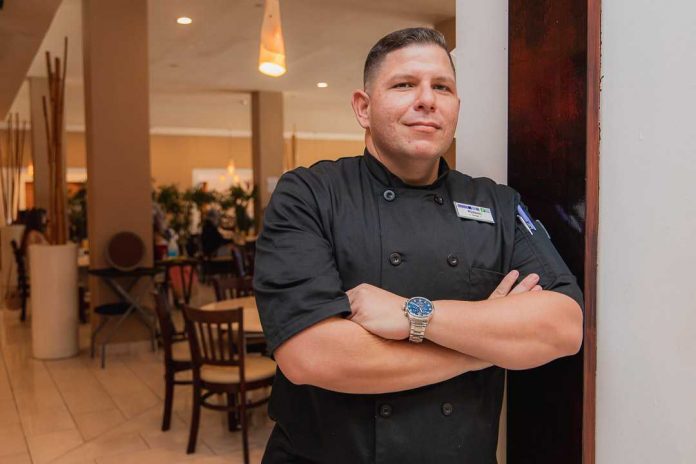 Sundays are to enjoy to the fullest, who does not agree on that. Corals Restaurant at the Holiday Inn Resort Aruba understands this as no other. For a great price you get great value: an extensive, scrumptious, full varied Sunday Brunch Buffet with bottomless mimosas. Take a seat in the cool dining room with full window view at the big blue. This is the definition of a chill Sunday start with big taste!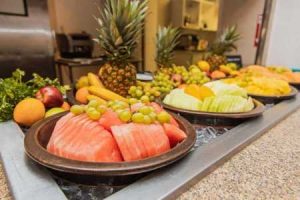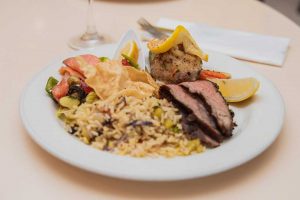 "It all started with the perception of the ideal Sunday. Sundays are for brunch and mimosas and it appears a trend to take it easy in the morning and indulge into a blissful brunch", says Eva Ruiz, Marketing Director of the resort. "Who does not enjoy to wake up late on a Sunday and take it easy with a coffee, mimosas and everything you crave for?" The Holiday Inn Resort Aruba started this relaxing brunch in February and is positively surprised with the overwhelming enthusiasm. Guests of the resort, outside guests and locals find their way to their favorite brunch spot. Chef Aldwin Donata could not be happier. "We change the menu every Sunday keeping in the all-time favorites. It is great to see that so many find their way to us, but honestly there is no place where you get this quality brunch for this price", he says with pride.
Boosting Brunch
Jump-start your day and let's do this brunch. Relax, dive in and look around to make your selection at the extensive salad station, soup station, Asian station, carving station, Aruban station, fruit station and bread station. All your breakfast and lunch favorites are here, believe us, and when you think you have fueled yourself with all the delicacies you can imagine there is one more you simply cannot skip: the heavenly dessert station with all home-made pastries, cakes and a chocolate fountain. Sunday Brunch at Corals is a must, treat yourself and your loved ones because you deserve to maximize your day and get the best start.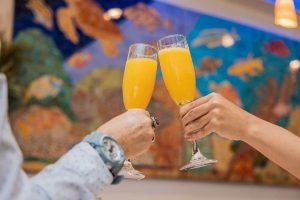 For more information call +297 586 3600 or email the resort directly at hiaruba@ihg.com.
Every Sunday from 11:00am to 2:00pm the Holiday Inn Resort Aruba is welcoming you, chef Donata and his crew will await you at Corals Restaurant for the $35 Brunch Buffet (children 6-12 $17.50) and children under 5 are free.