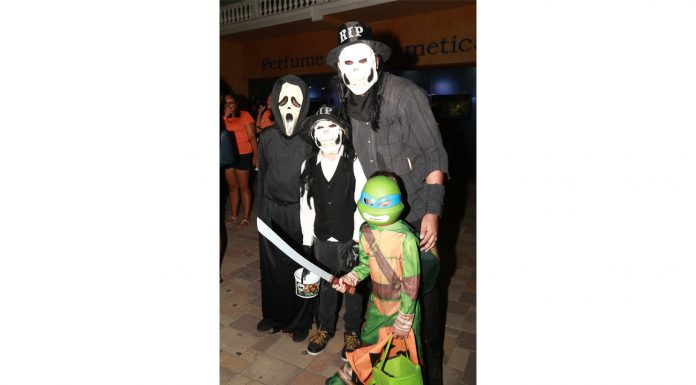 This weekend Paseo Herencia, the popular Shopping, Dining & Entertainment Center located in the heart of Palm Beach, will have a variety of Halloween activities for the entire family (pets included).
Pass by with your Halloween costume and bag and Trick or Treat at the Paseo Herencia stores, restaurants and cinema starting from 5pm to 8pm. Kids can also get creative at the Arts & Crafts corner located behind the cinema escalators starting from 5pm with fun Halloween crafts and drawings.
Want to add a scary movie to your visit? Visit the Caribbean Cinemas located on the second floor and check out the kids' movies: Monster Family 2 or Ron's Gone Wrong. For Horror movie fans, they have Halloween Kills, Last Night in Soho and Antlers. To see movie schedule visit www.caribbeancinemas.com.
On Sunday, Paseo Herencia will have its Halloween show on stage starting at 6:30pm with a variety of kids games and prizes. Best costumes will be selected amongst the public. Prizes will go to most creative costumes by age category, group, and pet.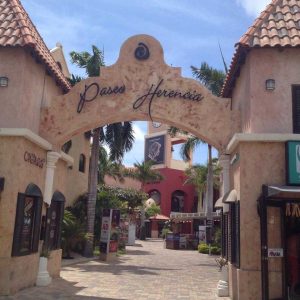 Visit the Bulldog café located in the center of the Paseo Herencia plaza for some fun skaryoke (karoake) and piñata fun on Sunday.
Pet Activities
Come with your pet and participate in the Pet Halloween Costume Contest by taking a picture and using the hashtag #howloweenatpaseo. Pets also get tasty treats at Drunk's Denial with dog cupcakes while you indulge in the unique alcohol infused gourmets for adults.
Shopping deals
Shop for stylish clothing and accessories at Sunset Shack, Tommy Hilfiger, Psycho Bunny and Pandora and enjoy special discounts and promotions only this weekend.
Restaurant Special
Visit the Lazy Turtle restaurant and enjoy a 3-course menu for only $30. Choose between Caesar Salad, White Fish Ceviche, and pumpkin soup for appetizer. For entrée try the Kuvuta Kuku dish, Shrimp Mandarin or Grouper Filet and for dessert choose between the Double Chocolate Caramel Turtle or the Dame Blanch.
TGI Fridays also offers the Halloween edition Hamburger with your favorite appetizers on top and a special edition Cocktail with boogie eyes on top. Kids in costumes receive a free cup of dirt with purchase of a meal.
Experience the Halloween fun in Aruba at Paseo Herencia. The shopping center is located in front of Holiday Inn, walking distance from the high-rise hotels. Stores and restaurants are open till 10pm.