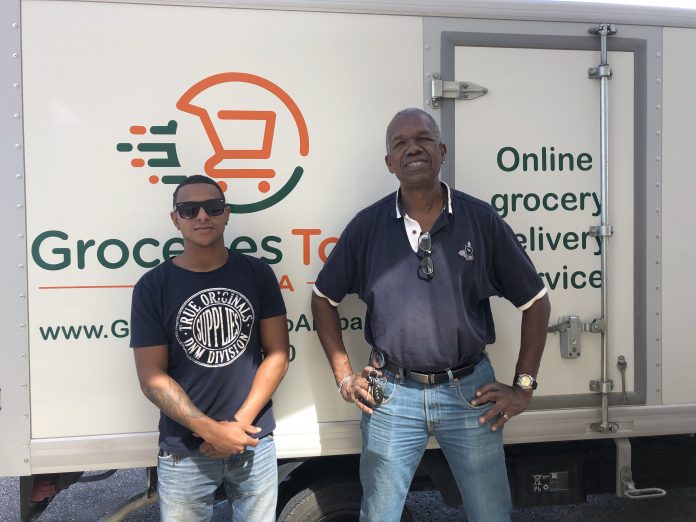 "On behalf of everyone at 'GroceriesToGo Aruba', our hearts go out to all those impacted by COVID-19—this includes not only those diagnosed with the virus, but also their friends and family, those whose jobs and schools have been impacted and so many more. Our focus is, as always, on the health and safety of our employees, customers and communities."

During this time when it is safer to stay in your home, 'GroceriesToGo Aruba' can deliver your groceries, beverages and essentials to you anywhere in Aruba. They have the highest standards for food safety, hygiene and freshness. They are taking additional measures to keep the products, employees and YOU safe during this time. Their dedicated staff will not enter the home/address of delivery, but instead makes plans with the people ordering as to where they would like their groceries to be placed.  The delivery drivers are protected with mask and gloves when needed, using hand sanitizer and washing hands when and where it is necessary.
Online grocery shopping allows you to receive anything you need while staying safe at home. 'GroceriesToGo Aruba' is very easy to use. You can go to https://www.groceriestogoaruba.com/  you will see thousands of items to select. Check off what you want, the time you want it delivered and it will be delivered right to you.  Their dedicated team continues to deliver to homes across the island every day. Knowing how important it is right now, they will do anything and everything they can to meet the needs of the people of Aruba.  For additional information you can email info@GroceriesToGoAruba.com<mailto:info@GroceriesToGoAruba.com>.
There is no question this is a time of great uncertainty. While we don't know exactly what the future may hold, we feel confident that by sticking together and supporting each other, we'll emerge from this stronger than before.