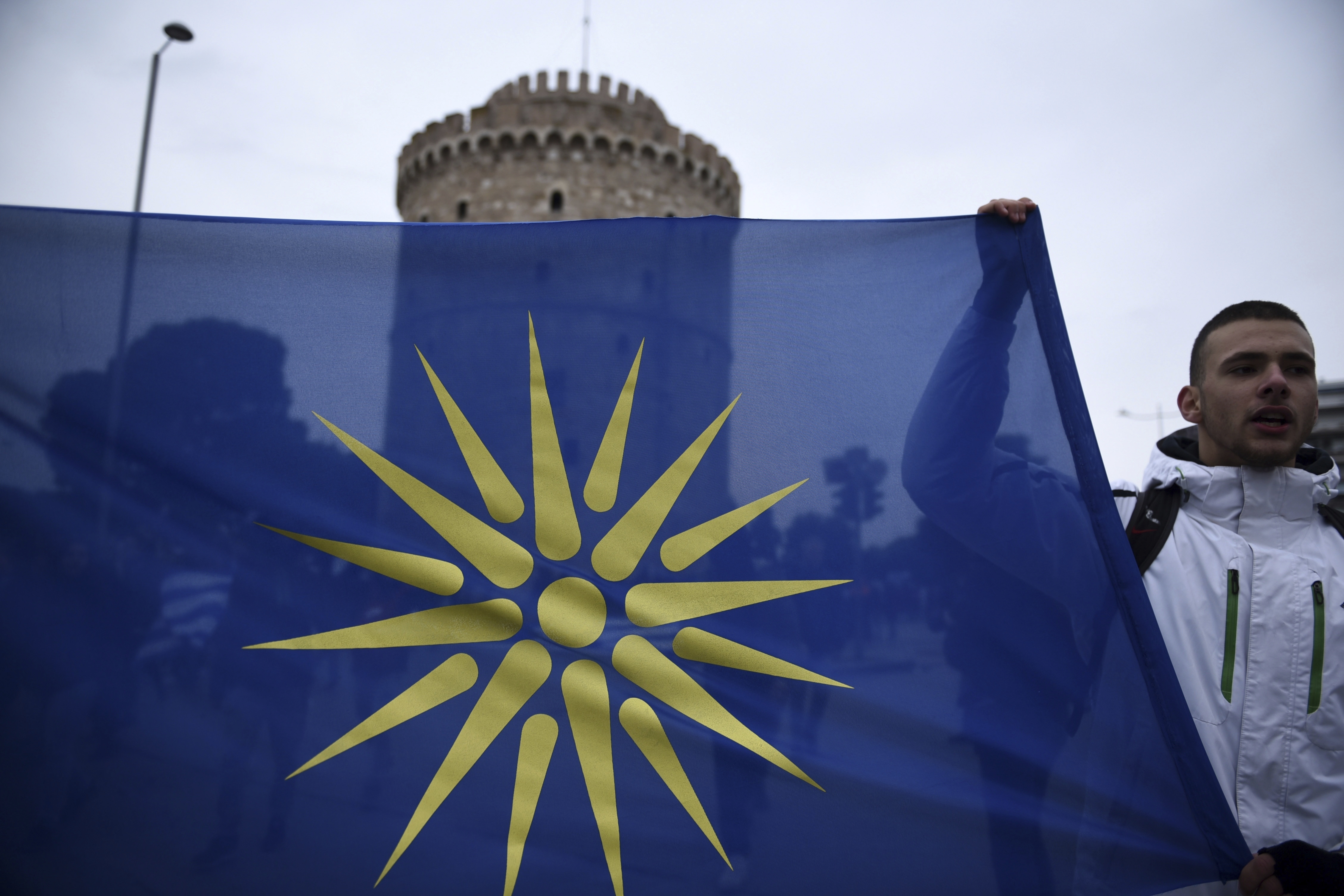 Led by a horseman draped in a Greek flag, about 1,200 high school students marched through the northern city of Thessaloniki on Thursday to protest government efforts to end a three-decade-old dispute with neighboring Macedonia. Protesters waved Greek flags, shouted slogans and displayed banners against Macedonia — and against another two neighboring countries, Albania and Turkey — amid rising concern over school infiltration by nationalists and the extreme far-right.
The march ended peacefully, but about a hundred demonstrators shortly afterward threw stones at police, who fired tear gas to disperse them. Four protesters, all minors, were arrested for public disturbance offences. Protests, mostly against state education policy by usually left-leaning schoolchildren, are common in Greece where all political parties encourage teenagers to be politicized.
But Thursday's demonstration, preceded by days of unrest in northern high schools over relations with Macedonia, has stoked worries that the extreme far-right, which shot up in support during Greece's financial crisis, is gaining influence among teenagers.
This week, Education Minister Costas Gavroglou accused the Nazi-inspired Golden Dawn party — the fourth-strongest force in parliament — of "trying to inject (its) nationalist poison into schoolchildren."
The party strongly backs the school protests, while many protesters use Golden Dawn slogans. Nobody is openly involved in organizing the unrest, which spreads through social media platforms. Officials say teenagers closed down 210 of a total 604 high schools in Thessaloniki and neighboring areas, some for several days, in opposition to a proposed deal to normalize Greece's relations with Macedonia.
The agreement would see Macedonia rename itself "North Macedonia" and in return Greece will stop blocking its bids to join NATO and the European Union. Athens says the current name implies claims on Greek territory — Thessaloniki is the capital of the Greek region of Macedonia — and heritage. The deal has divided Greece, coming under intense criticism in the north, and has angered the country's powerful Orthodox Church.
"I am protesting because I don't want the agreement to be implemented," said Giorgos, 17, who led Thursday's Thessaloniki march on horseback. "Luckily, our teachers supported us by not listing us as absent from class."
A counter-march to deplore the Thessaloniki protest was held by about 400 high school students in Athens Thursday. A small group vandalized a bank, but no arrests were reported.q
By COSTAS KANTOURIS
NICHOLAS PAPHITIS
Associated Press