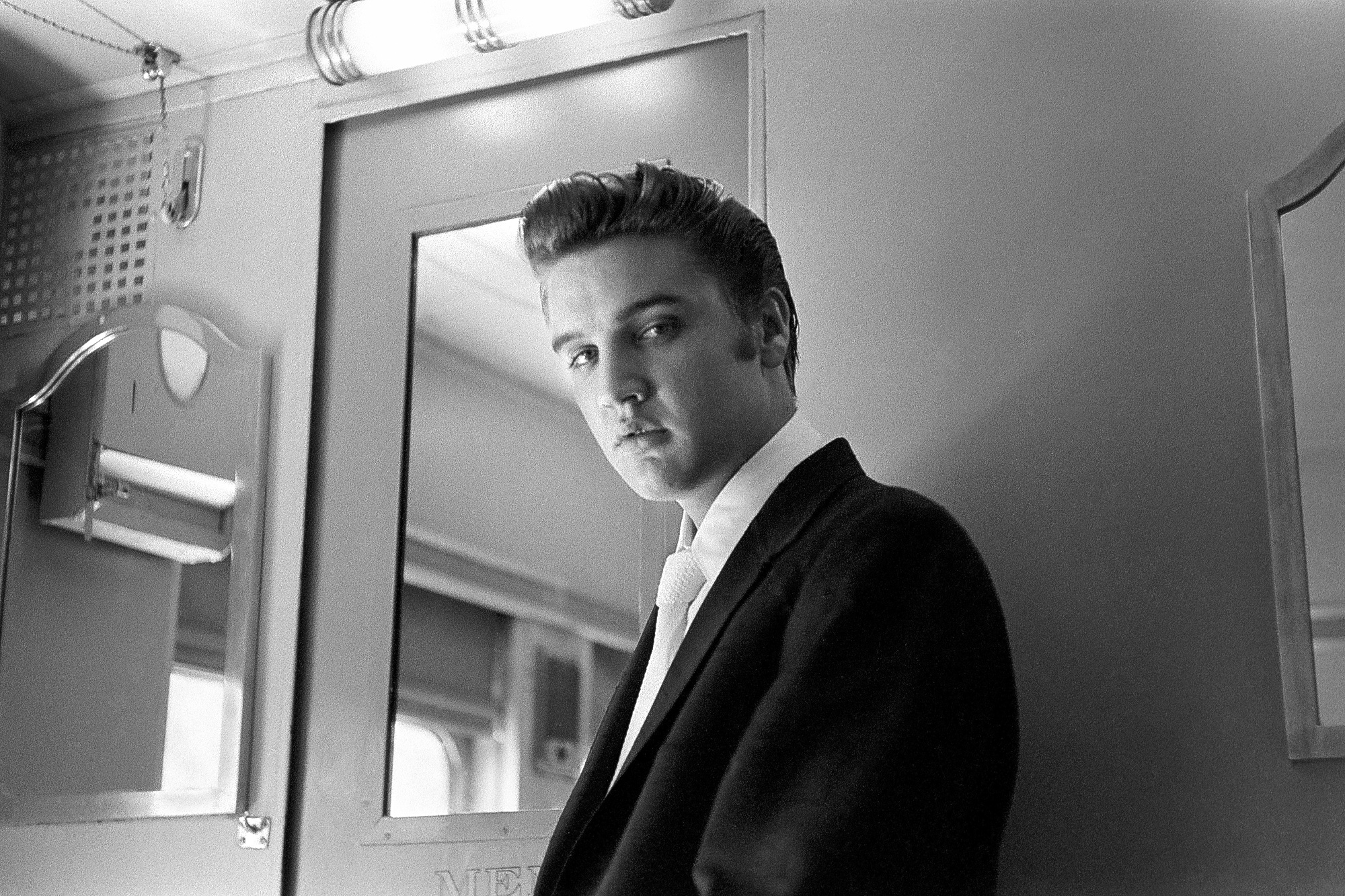 By KRISTIN M. HALL
Associated Press

NASHVILLE, Tenn. (AP) — A new television documentary about Elvis Presley takes advantage of the vast collection of footage, pictures, documents and music from his estate to give a behind-the-scenes look at the king of rock 'n' roll. "Elvis Presley: The Searcher," a two-part, three-hour documentary, will premiere April 14 on HBO. Director Thom Zimny, who worked on several Bruce Springsteen documentaries, had full access to Graceland's vault and made ample use of it to unearth little-seen footage.
"That was one of the exciting parts because every day I was discovering new gems of Elvis Presley's archives," Zimny said. "He came up with pieces of footage that Priscilla and I had never seen before, and we grew up with Elvis," said Jerry Schilling, one of Elvis' longtime friends and an executive producer on the documentary along with Priscilla Presley, his ex-wife. Along with his family and friends, Zimny interviewed studio musicians, producers, engineers and directors, as well as artists like Springsteen, Tom Petty and Emmylou Harris.
Zimny uses only voiceovers for the narration instead of seeing the interviewees' faces to keep the focus on the music and footage of Elvis over his career. "Most documentaries, you see people talking, and I think that takes you out of the film," Priscilla Presley said. "So you do get distracted, where here, you take on the flow, you can see what's going on visually and you're not taken out of that moment, and I think that's brilliant."
Zimny makes heavy use of footage from Elvis' 1968 television special, considered his comeback to music after a long period of movie acting. "He had been out of performing for years, almost 10 years," Presley said. "This to him was the make or break of his career."
Zimny said he had no limitations on addressing any aspect of Elvis' career, and the film does touch on the controlling influence of his manager Colonel Tom Parker as well as Elvis' prescription drug abuse. Priscilla said Presley began using prescription drugs when he was given them during his Army stint.
Even after years of using medications, she said Elvis never realized his addiction. "He didn't think he was addicted," Presley said. "It was a part of his life, really. There was no Betty Ford. There were no rehab centers. But he didn't think he had to go to a rehab center. There were prescribed to him. The doctors knew what they were giving to him. So that was pretty much a part of his life." Presley said there's still a lot for music fans to learn about the star, who died in 1977. "He was in uncharted territories," Presley said. "There was no other that reached the heights that he did as far as changing style, changing music."