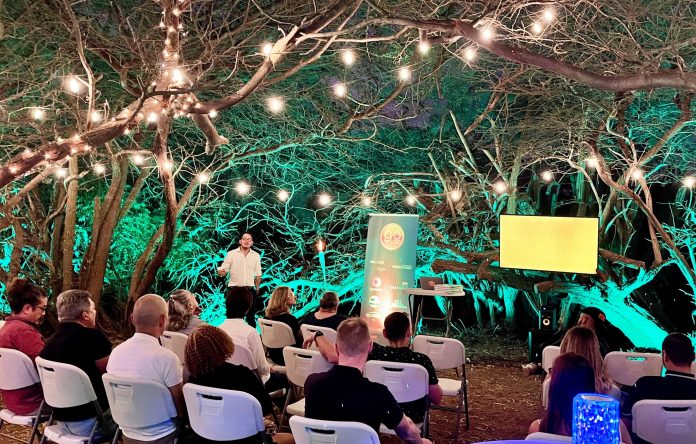 With great enthusiasm, the Go Culture Foundation is presenting a series of successful and impactful encounters since April for artists, creatives, visionaries, cultural and creative entrepreneurs, as well as Aruban educators. The resounding success of these sessions is proof of the immense importance of fostering useful connections and empowering our creative community. More than a hundred individuals from the Cultural and Creative Industries (CCIs) have already attended these transformative sessions, fueling a vibrant creative revolution on the island.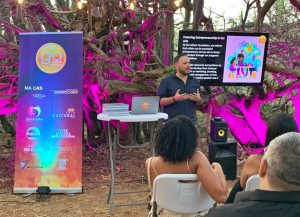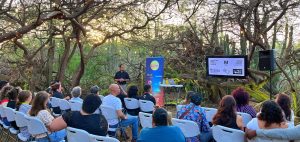 These sessions have been essential for the advancement of our artistic community. Firstly, they provide a dynamic platform for artists and creatives to come together and share their experiences, ideas, and challenges in the industry.
Secondly, these encounters foster the creation of robust relationships and tighter networks within the industry. The power of alliances and collaboration is becoming increasingly evident, offering immense benefits to artists, creatives, and the industries as a whole. Together, we can achieve great things.
Thirdly, these sessions are extremely powerful in raising awareness of the profound impact these industries have on the community at large. Using concrete examples from countries in the region that can demonstrate how they have driven sustainable and impressive development by recognizing the value of their Cultural and Creative Industries. By doing so, Go Culture demonstrates the urgency of formalizing and developing Aruba's Cultural and Creative Industries, not only for the sector itself but also for the overall development and well-being of Aruba.
However, these encounters have also shed light on several challenges faced by artists and creatives in these industries. Through open dialogue, difficulties, frustrations, and common pitfalls have been identified. Remarkably, many of the problems expressed by the creative community have consistently resurfaced during these encounters. Some of them include limited funding and accessibility to execute projects, the need for more knowledge or assistance in improving funding requests, inadequate access to resources and infrastructure, the need for incentives to stimulate industry growth, intellectual property rights, and the crucial need for recognition, respect, and support from the government and other stakeholders.
Nevertheless, despite all these challenges, the Go Culture Foundation is highly enthusiastic about sensing the immense willingness of artists and creatives to collaborate more with each other to create improvements for the industry. It is also taking action as a collective to develop innovative solutions and create strategies to drive progress and growth. Go Culture is generating enthusiasm and broad support by showcasing the remarkable work and potential of our artists and creatives and highlighting the profound social and economic benefits generated by these industries.
The resonating message is very clear: when we discover and realize the value and potential of Aruba's cultural and creative sectors and decide to invest in them, we will be investing in a prosperous future.
In conclusion, these encounters serve as vital catalysts for the development and growth of Aruba's Cultural and Creative Industries. By actively identifying challenges, establishing strong networks, and fostering impactful alliances, these sessions continue to pave the way for a vibrant ecosystem that truly sustains and supports artists and creatives so that they can thrive.
These encounters pave the way for Go Culture Foundation's next initiative, which will involve in-depth research to gather data that can demonstrate the real potential of Aruba's Cultural and Creative Industries for economic, social, and cultural development. Go Culture invites Aruba's artistic and creative community to embark on a transformative era of imagination, innovation, and inspiration and to create a brighter future together, where creativity knows no barriers.