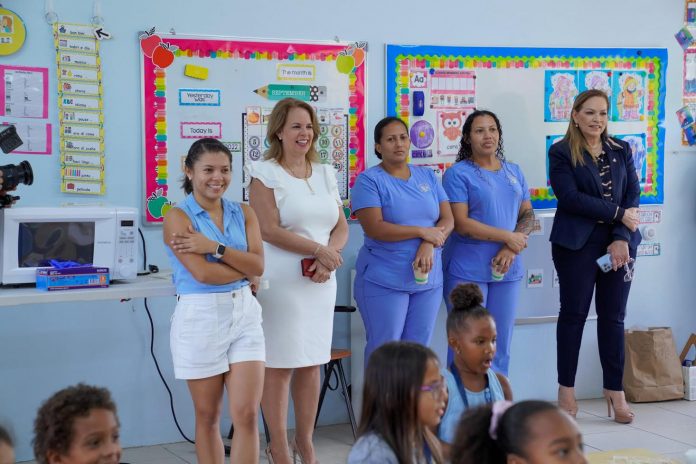 During the fall vacation, Futura once again organized their Innovation camp at Imeldakleuterschool.
The Prime Minister Evelyn Wever-Croes visited the innovation camp, where children come to learn about innovation during their vacation.
The participants learned about physics and gravity with the International School teachers. They did egg drop experiments by dropping an egg without breaking it. In addition, the team Aruba Aloe was also present to help and teach the children how to make soap bars.
It was a week filled with different activies made with both fun and education in mind, making sure the children will be able to have a fun time with each other during their vacation, while still learning something new every day. The Prime Minister wished the children an enjoyable time and hopes they learn more about innovation topics.
The Prime Minister thanked Futura for the success of the camp and the Instituto Pedagogico Arubano (IPA) students who helped with this activity and hopes the students learned about various topics related to innovation.