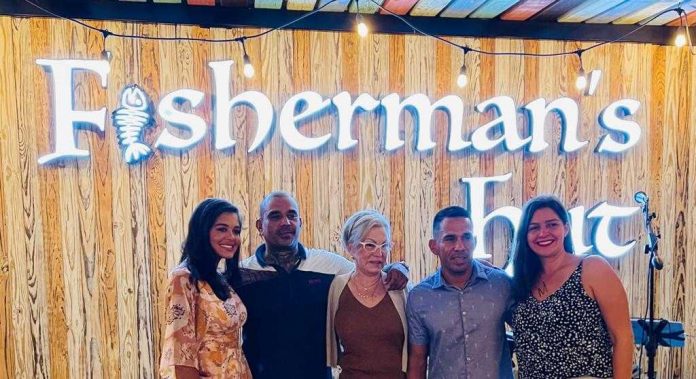 The Fisherman's Hut is open and its staff is ready to welcome you. Offering you mouthwatering dishes in a casual and laid back ambience. They are located at Playa Linda Beach Resort and is open daily from 5pm to 11pm.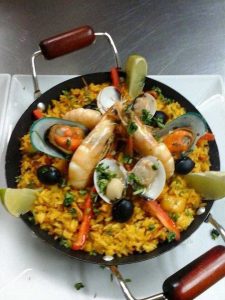 Last weekend took place the soft opening of the Fisherman's Hut Restaurant, located on the premises of Playa Linda Beach Resort. This is the second location of the Pimienta Family, who has been in the restaurant business for many years. The Fisherman's Hut is a branch of their well-known restaurant The Old Fisherman which is located in front of the cruise terminal in Oranjestad. Friends and families gathered on this special night to celebrate this big achievement and invited Pastor Frank Daal to bless their new establishment.
How it all started
21 years ago the Pimienta family came up with the idea to open a restaurant where they could serve their specialties in seafood dishes in a casual ambience with affordable prices. Due to its great success with the locals and visitors throughout the years, the owners where seeking for an opportunity to open a second location closer to the high rise area. It was till the end of last year where an opportunity presented with a perfect location on the premises of Playa Linda Beach Resort. Despite the whole pandemic situation and setbacks they encountered they remained positive and with hard work they managed to succeed. Fisherman's Hut finally became a reality.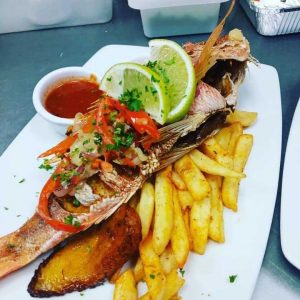 Fisherman's hut offers a casual ambience in an open air sphere, providing their guests a feeling of going back in time to the old Aruba, while enjoying some delightful dishes, prepared by Chef Linda Solognier together with brothers Piero & Raymondt Pimienta with the guidance of Ramon Pimienta. Its friendly and professional staff is ready to serve you with a big smile.
The menu
On the menu there are a great variety of dishes. Start with one of the favorite entrée namely the avocado shrimp or perhaps a salad or a taste of something more local such as the panbati with cheese.
For the main course choose between one of their dishes named after local fisherman, consisting of Catch of the day, whole fish, seafood paella, conch, shrimp, calamari, mussels and so much more. If you are in for a local dish try the authentic Keri Keri dish. There are also options for the meat lovers. Don't leave without trying one of their great desserts. So, you see there is something for everybody. Sit back, relax and enjoy the night with your family and friends at this authentic Aruban treasure.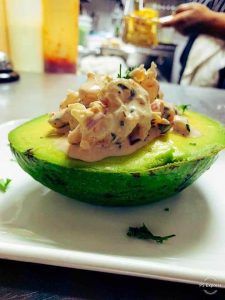 Fisherman's Hut
Playa Linda Beach Resort
J.E. Irausquin Blvd 87, unit 16
Open daily: 5.30pm- 11pm
Tel: +297 280-8787