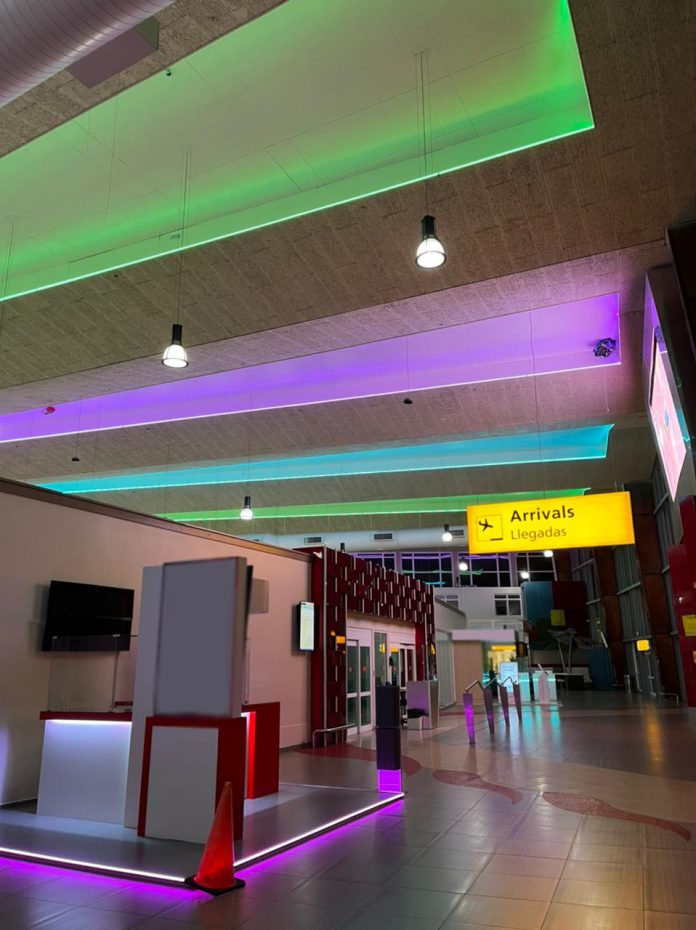 (Oranjestad)—Yesterday afternoon, the first direct flight from British Airways arrived from London. This marks the beginning of weekly direct flights between Aruba and London, which will hopefully help the island's tourist market grow.
The minister of Tourism and Health, Dangui Oduber, has indicated in a press release that the airline will be conducting 2 flights every week that will depart from London Gatwick Airport (LGW) Thursday and Sunday.
In the press release, he also stated that he is convinced that this new flight will give tourism on Aruba a further boost, not only because of the extra visitors that will be arriving from England every week, but also because this can expand the Great Britain's market for Aruba as a destination. "The tourists that arrive are relatively wealthy, and so they are more likely to invest more in product Aruba."
During the official inaugural ceremony of the first flight from London, they performed the symbolic act of cutting the ribbon so as to welcome the airline and all its passengers visiting Aruba. This act of cutting the ribbon was performed by the minister of Culture and Finance, Xiomara Maduro, who was at the ceremony representing Prime Minister Evelyn Wever-Croes.
During her speech, Minister Maduro ratified that this is an important achievement that will open the doors to newer opportunities for Aruba's economic development. In addition, this will also boost the tourism industry for the island.
"Having a flight from London Gatwick Airport allows another door to open for Aruba in Europe, which will in turn allow us to connect with other parts of the continent. These destinations will Aruba to newer markets, and will provide the island with unique opportunities and benefits as the first island within the Dutch Kingdom to have direct flights to the U.K.," Maduro stated.