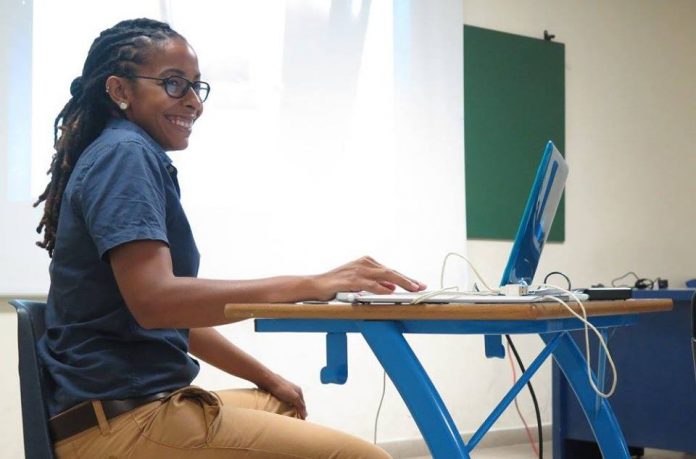 Atelier'89 proudly present 'PRETIWOWO' (the apple of my eye) a red carpet event that will take place on Sunday June 30, 2019 at Windcreek Theatre and Casino starting at 8PM.
Pretiwowo is a screening filled with short films presented by participants of the film workshop dictated by local artist Sharelly Emanuelson. One of the best ways to learn filmmaking is to get inspired by other filmmakers, and to try out new techniques. This year they were honored to have Sharelly in their residence giving a film workshop to fifteen participants once a week for a month. The participants learned new techniques and ideas. For example; How to configure and film individual images, how to use sound and how to bring them together to tell a story and influence what people feel about it. At the end of the workshop, each one had the task of creating a short film.
Sharelly Emanuelson (1986) is a filmmaker & video artist based in the Dutch Caribbean. She acquired her B.A. in Audiovisual Media from the School of Arts, Utrecht, followed by a M.A. in Artistic Research at the Royal Academy of Art, The Hague. Her first documentary film "Su Solo I Playanan" (2010) won an audience award at the Africa in the Picture film festival (2012). "Su Solo" was screened at several film festivals and public debate platforms. With her latest video installation "Doh mix meh up" she won the 2014 Royal Academy of Art Master award.
Atelier's 89 together with Sharelly Emanuelson, DJ Adriano Nanof and all participants of the film workshop would like to invite you to join them at the screening of these short films.
For more information visit the facebook page Atelier'89 or cal 588-5776.