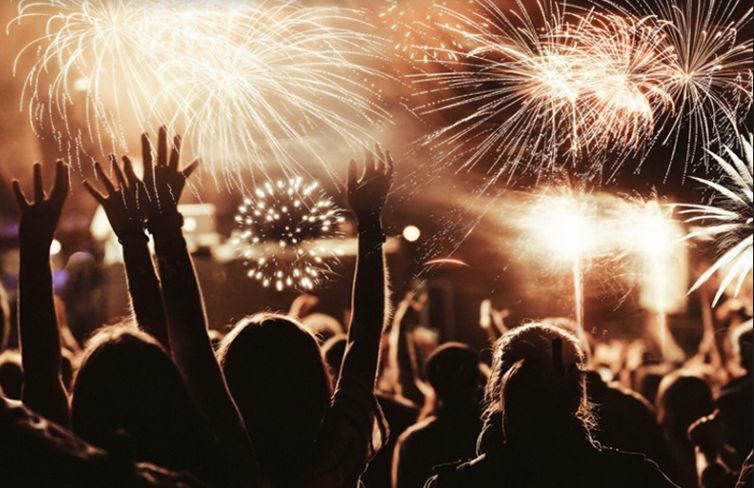 ORANJESTAD —The evening of December 31st will be special; first all milestones of 2018 are celebrated and preparations are made for a new year.  Enjoy the 'dinner party' at Renaissance Ocean Suites Beach including live entertainment, delicious  food, a super premium open bar and of course a fantastic fireworks show!
For those who want to ring in the New Year in a special way, the New Year's Party at Renaissance Ocean Suites is recommended!  The party starts at 20.00. Tickets are available for adults at $ 180, youngsters between the ages of 13 and 17 pay $ 80, children between the ages of 5 and 12 pay $ 45 and kids under the age of 5 are allowed to party for free. The 'all inclusive' price gives the visitor access to an extensive buffet and all guests can enjoy a super premium open bar and live entertainment by NBO and Miniteca Genie.
Dance, eat and celebrate the New Year!
The buffet consists of an extensive range of appetizers including the Renaissance Waldorf, Roasted Beet and Goat Cheese, Roasted Peruvian Potato Salad, Avocado & Shrimp and many more. The 'Antipasto' section offers Grilled Artichoke, Pickled Mushrooms, Dried Fruits and many more. On the menu, succulent main dishes such as Poached Salmon, Peking Chicken, Chilled Black Tiger Shrimp, Oysters, Clams, and Crayfish. The 'carving station' will feature Roasted Suckling Pig and Prime Rib. Did anyone say 'hot'? This 'Hot Griddle Station', will feature Lobster, Bacon wrapped Tenderloin and Lamb Chops. The 'Hot Selection' offers Baby Back Ribs, Chicken Roulade and Eggplant Parmesan. Room for dessert? Try the wide variety of mousse and pies including Apple Crumble, White Chocolate, Pistachio, Dark Chocolate and Rum Caramel Bread Pudding. Renaissance Ocean Suites invites everyone to celebrate this New Year in an elegant 'setting' with a cozy atmosphere. For reservations and information please call 523-6115. Renaissance Aruba Resort & Casino wishes the entire community of Aruba a dazzling 2019!