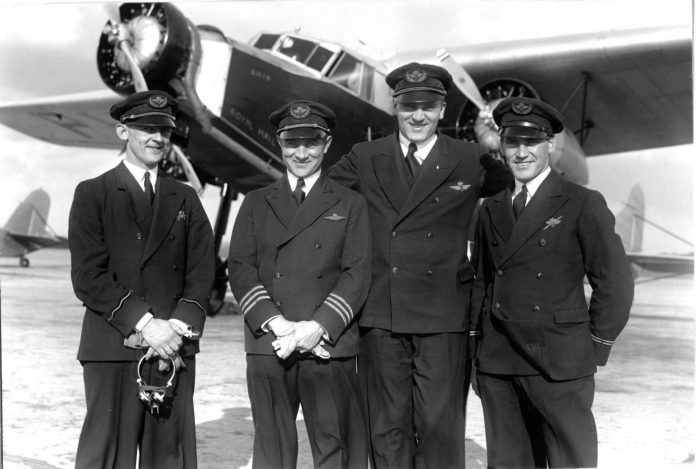 Today is exactly 100 years ago that aviation pioneer Albert Plesman founded the Dutch flag carrier airline KLM, an abbreviation of Dutch Royal Airlines. The airline celebrates this milestone worldwide and Aruba participates in the joy. The airline company is flying to the island for 85 years already.
On 15 December 1934, exactly 80 years ago, a very special flight departed from the airport Schiphol in Amsterdam. At ten minutes past midnight, the triple-engine Fokker F-XVIII "Snip", registration PH-AIS, took off with a four-man crew on board: J.J. Hondong, captain; J.J. van Balkom, first officer/navigator; S. van der Molen, deputy navigator and radiotelegraph operator; L.D. Stolk, flight engineer. Their final destination was the Antillean island of Aruba. To get there they would have to cross the Atlantic Ocean. They would be the first KLM crew to do so, opening transatlantic service to the Dutch colonies in "the West". Their journey was a true adventure, not least because the last and longest leg of the voyage went over sea. A thrilling endeavor, which had taken several years to prepare. Many visitors have been brought to Aruba by KLM since then, coming from different European countries.
KLM is known worldwide for its stable position as a company, in its operation but also for its accuracy. The airline is the longest existing in the world that still flies under its own name. One of the attractions for the passengers that is popular is the gift of a miniature Delfts Blue porcelain house while flying business class with the airline. Especially for their 100-year celebration the KLM has a special edition of their gift that will be revealed today. In the development of Aruba's tourism industry KLM has always been an important business partner and the island has strong bonds with the flag carrier airline of The Netherlands. Today KLM flies on a daily base from and to Aruba, bringing in 34.373 visitors in the year 2018, and increase of 8, 7 % compared to 2017.
The Aruba Tourism Authority (A.T.A) has offices in Europe and The Netherlands where they have a strong connection with KLM. The past weekend KLM celebrated their milestone of 100 years existence in Aruba with acting Governor Yvonne Lacle and prime Minister of Aruba Evelina Wever-Croes. C.E.O. of A.T.A. Ronella Tjin Asjoe-Croes expressed her appreciation for KLM in the name of A.T.A. q