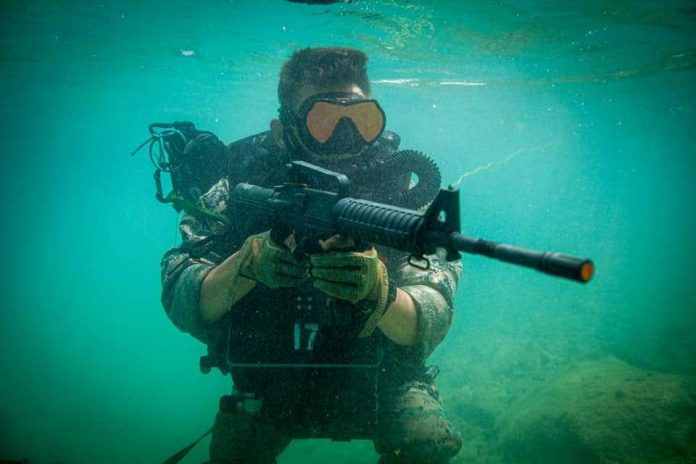 The Caribbean Coastal Warrior exercise has been going on in Aruba since the beginning of last month. This is an exercise in which United States Marines (United States Marine Corps) of the 2nd Reconnaissance Battalion came to train in Aruba. The exercise is annual, and is about diving skills, also at a tactical level.
The cooperation between the United States and the Netherlands is close. The Marine Corps and the USMC regard each other as permanent partners. Last March, Marines from the Marine Squadron Carib (formerly 32 Raiding Squadron) were on a training in the United States.
The waters of Aruba are an extremely suitable training location for both marine units. With the combination of water temperature and clarity and logistical support from marine barracks Savaneta, the conditions are optimal for an effective and successful exercise.
The exercise is also supervised from the Dutch side by the Defense Diving School and Defense Diving Group. Caribbean Coastal Warrior will last until next weekend.