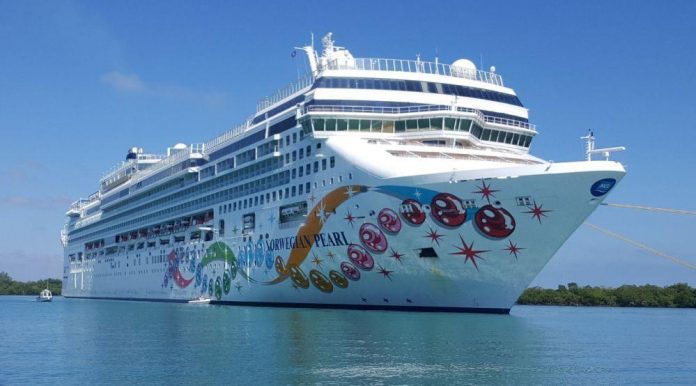 Year-end holidays are a time when a lot of people choose to go on vacation, and this way enjoy with their loved ones. In Aruba this is also one of the seasons during which we receive the most visitors.
Aruba Tourism Authority (ATA) and Aruba Ports Authority (APA) informed that regarding the weekend of Christmas, we will be receiving a total of seven cruise ships: Norwegian Pearl and Aidaperla on the 24th; Norwegian Epic and Seven Seas Navigator; Norwegian Encore, Seabourne Sojourn and Royal Caribbean Voyager of the Seas on the 26th.
As for the weekend of New Year, we will be receiving a total of five cruise ships: Regal Princess, Zaandam and Costa Pacifica on the 31st of December; Norwegian Epic and Royal Caribbean Vision of the Seas on the first of January.
Tourists arriving to Aruba on a cruise ship we will be around different areas during their visit, and this will result in areas being busier than normal during the holidays. The arrival of visitors during this season gives us an opportunity to share our culture and traditions for the year-end holidays with them and let them feel at home in Aruba.
According to APA and ATA, cruise tourism is also on the road to recovery compared to 2019, both in the amount of visitors as well as the amount of cruise ships arriving to our island. Important to mention that next week there will be three cruise ships coming to Aruba for the first time, thus three First Calls, something that always comes with a sense of pride for the island.