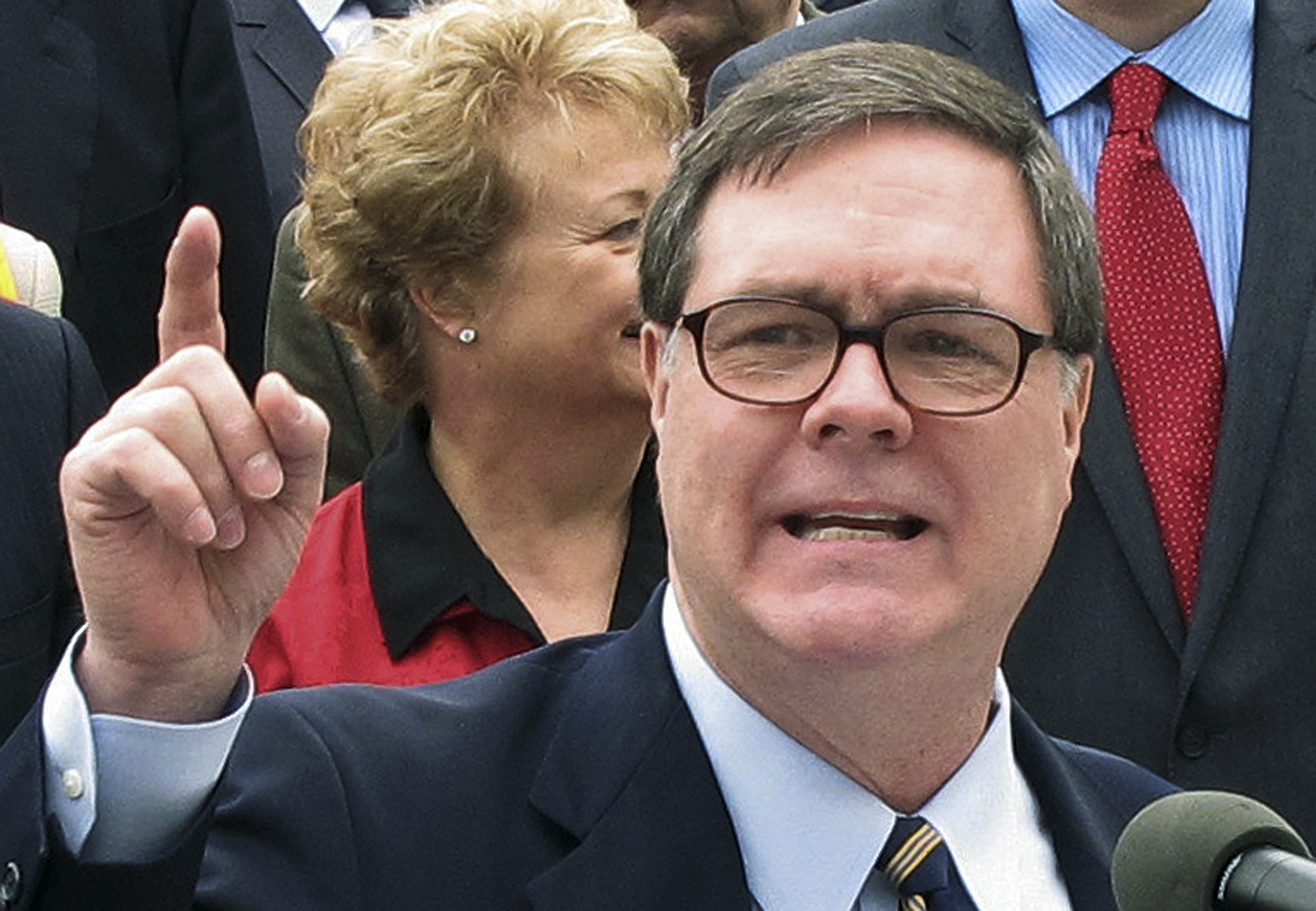 By STEVE LeBLANC
Associated Press

BOSTON (AP) — Democrats hoping to flip enough seats to regain control of the U.S. House of Representatives say they aren't putting all their eggs in the anti-Trump basket. Those candidates include Lauren Underwood, a 31-year-old registered nurse from Illinois and part of the Democrats' master plan to regain control of the House. While Underwood is no fan of President Donald Trump, she said her No. 1 concern — and the top concern of the voters she hopes to will send her to Washington — is access to health care.

Attacking the Republican president hard just isn't necessarily a winning play in Illinois' 14th congressional district, said Underwood, who served as an adviser to the Department of Health and Human Services under Democratic President Barack Obama. "I don't talk about him that much. He has a higher approval rating than my congressman does, so we talk about our congressman," said Underwood, who's hoping to oust incumbent Republican Rep. Randy Hultgren in a district that narrowly backed Trump two years ago. Other Democrats aiming to flip House seats say they're also trying to zero in on policy more than the president.
The Democratic Congressional Campaign Committee has its hopes pinned on 50-plus candidates looking to upend enough seats — 23 — to wrest control of the chamber from the GOP for the first time in eight years. Republicans have their own plan to retain control, but Democrats are banking they have more than just both momentum and history on their side.
U.S. Rep. Denny Heck is helping lead the effort to flip the House. The Washington Democrat said the Democratic Congressional Campaign Committee can assist candidates with a range of tasks — from tapping into a national donor base to aiding with the basic mechanics of building a campaign.
But he warned that trash-talking Trump will get a candidate only so far. "What candidates ought to be doing is talking about that crowded freeway that they need to get additional funds to widen or additional funds to provide mass transit for, or that lake that is becoming polluted and they need the EPA to step up," Heck said. Debbie Mucarsel-Powell is also on the "Red to Blue" list. Mucarsel-Powell, who came from Ecuador as an immigrant with her mother, said Florida's 26th Congressional District — the state's southernmost district — is one of the most vulnerable for Republicans in the country.
She pointed to a 16-point win by Hillary Clinton there in 2016. The seat is currently held by Republican Rep. Carlos Curbelo. While Mucarsel-Powell doesn't shy away from talking about Trump, she says she's more focused on the struggles of local residents. "They don't have access to health care. They don't have good quality education," she said, adding that tens of thousands depend on the Obama 2010 health care law that Republicans have worked to undo. Talk of a Democratic blue wave is overblown, according to Matt Gorman,communication director for the National Republican Congressional Committee.
He said the committee — which has its own "Young Guns" program — is raising impressive sums and has battle-tested incumbents who know they're going to be targets. Gorman said the NRCC is also urging candidates to run on local issues and not focus on the latest headlines on cable new or Twitter. He said polling shows the party is in better shape than many assume. "This is going to be a fight and certainly we're going to work like we're 10 points down as we do every day, but for the bedwetters out there who are claiming that all hope is loss I would encourage them to actually look at the data," he said. "It's simple math."
Democratic Rep. Katherine Clark, who is also heading up the DCCC's "Red to Blue" initiative, said many candidates she's been working with are more eager to dig into what's on the minds of voters than taking swipes at Trump. "They're not concerned with talking about Donald Trump as much as they are about talking about how people in their communities want their children to have job opportunities in the communities that they grew up in," Clark said.
While defeating Trump may galvanize the Democratic faithful, the party is still fumbling for a wider unifying message, according to Tobe Berkovitz, a Boston University professor and former political media consultant.
And Democrats may have trouble finding issues, local or not, for voters to latch onto in November. "The problem is that unemployment is low, economic confidence is relatively high, so to tell people you've never had it so bad when compared to eight years ago they've got it pretty good, that's sort of also a tough road to hoe," he said. "The Democrats may have history on the side. The question is A, will they blow it? And B, is Trump such an anomaly that history is being rewritten?" Roxane Pirayesh, a 32-year-old from Sacramento, California, who works for an education nonprofit, said in the end, the pitch from Democrats has to be more than just an anti-Trump drumbeat — and she's not sure everyone's gotten the message. "I think that's probably the biggest flaw coming out of the Democratic Party," she said.