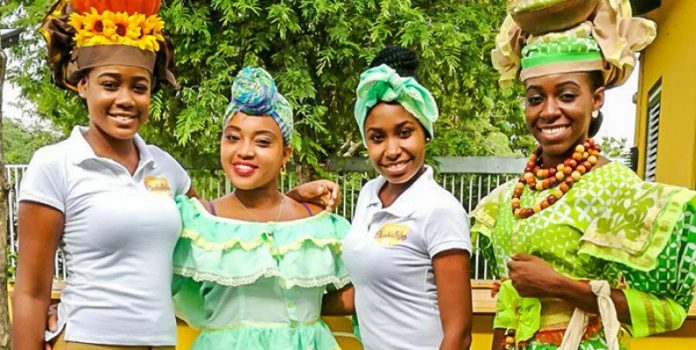 On the resignation of Michèle Russel-Capriles as chairman and board member of the Prince Bernhard Cultural Fund Caribbean (PBCCG) the fund granted her with a Fund on her name (FON) as farewell gift. Believing that culture and nature are of primary importance for the well-being and prosperity of our islanders, Michèle Russel-Capriles decides with this FON to give an impulse to the cultural experience and experience that can be offered by the local resident to the (foreign) visitor.
What are the objectives of Culturismo?
With this initiative, the newest FON, called CULTURISMO, is established under the umbrella of the PBCCG. The Culturismo Fund focuses on projects from either independent artists, performers, musicians or local cultural organizations, museums or organizations that live or are located on the island where the project is being carried out. Historians, scientists and authors are also eligible for a subsidy from projects from the Culturismo Fund.
With this Fund, the PBCCG hopes primarily to give its field of work an impulse to create new experiences for tourists, in which islanders actively participate as agents of culture and nature.
With the possibilities to:
– offer the cultural sector the opportunity to invest;
– strengthening the quality of life for (especially) the islanders, but also the visitor;
– Promoting mutual knowledge for tourists and locals;
– stimulate and facilitate cooperation between multiple (cultural) groups on and between the islands;
– contribute to the creation of mergers of multiple cultural expressions that mainly attempt to propagate our own heritage and stories;
– diversify the offer in the field of cultural tourism and increase the value of our islands as a destination;
– Increasing the economic value of culture
Application Procedure:
– When applying for a subsidy from the Culturismo Fund you must use a specific application form. You can find this via the website www.pbccaribbean.com
– Applications must be received before October 1
– An advisory committee assesses the applications and gives advice to the PBCCG Board
– The board of PBCCG chooses, based on the advice of the advisory committee, the plan (or plans) for which a subsidy is awarded
– The PBCCG intends to be able to take a board decision within 2 months of submitting the application with regard to the Culturismo subsidies.
For more information check out the website www.pbccaribbean.com q