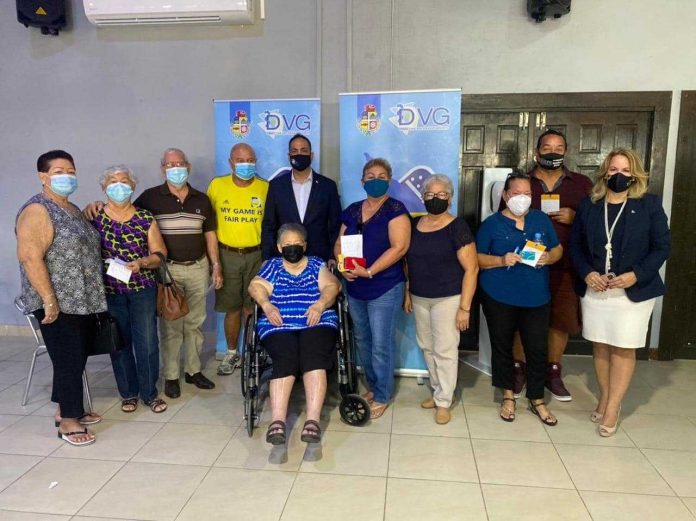 A year after the 1st case of Covid-19 hit the island and was completely shut down for 3.5 months, Aruba's tourism and economy is picking up bit by bit. Borders had been reopened for US travelers, Europeans, and as per December 1st, 2020 we welcomed back our visitors of Latin America, South America and the rest of the Caribbean with the exception of Venezuela. Rules and protocols are being reviewed and evaluated on a daily basis and adapted as per current situation by a crisis team, in order to protect each and every one visiting and inhabiting our island.
To increase safety measures for the health and wellbeing of travelers and our locals, beginning January 25th, 2021, residents of Brazil are unable to travel to Aruba due to the new variant of the COVID-19 now present in Brazil. This does not apply to visitors residing outside of Brazil who travel on a Brazilian passport. Residents of Brazil wishing to travel to Aruba are encouraged to check Aruba.com frequently as updates will be shared in the near future.
Covid cases
There are currently (as per March 2nd, closing of this edition) 169 active Covid cases on the island. 135 residents and 34 non-residents. There are 27 persons hospitalized of which 9 of them are in the Intensive care unit. A total of 106.368 persons have been tested of which 67.697 were tested at the airport. 69 persons lost the battle against Covid-19. Due to the amount of increase in cases these last days the Government of Aruba took some additional measurements in order to stop the spread as quickly as possible.
Measurement by the Government of Aruba
Curfew is from 12am to 5am.
Closing time for businesses is 11pm.
Restaurant rules
Max four (4) per table indoor and six (6) at a table outdoors.
Only 1 musician is allowed to perform on stage.
No musical events that are intended to attract customers.
Background music is allowed.
No dancing.
Boats on sea
Maximum 4 persons on boats/yachts.
Avoid social events on boats.
Gathering ban
The maximum allowed is increased from 2 people to maximum of 4 people in public areas.
Shopping
Only 1 person per family inside stores/supermarkets.
Masks required inside (Remember – Resort Elevators & hallways are inside areas).
Use masks when 1.5 meter distance is not possible.
Social events
Max 10 inside (if distance is possible) and 25 outside (if distance is possible).
No contact sports.
No permits for public events will be granted.
Police can stop event if there is disorder.
New legal basis for fines is introduced which allows police to act more effectively against violations.
Still operative
Hotels and lodgings are exempted from the closing time, BUT only to serve their registered guests between 10pm and 6am.
Casinos are not part of the exemption and must close at 11pm.
Ban on beaches and parking from 7pm to 5am.
Licensed restaurants on the beach can operate until 10pm – customers to be seated at tables at all times, as per rules.
Businesses are required to have a compliance officer.
Business owners are asked to take responsibility for enforcement of rules.
Advice for travelers
Prior to travel, visitors should download the Aruba Department of Public Health's Aruba Health App: A mobile resource for information on COVID-19 health procedures in Aruba, facilitation of the airport health screening, and faster results for Molecular PCR COVID-19 tests taken in Aruba.
Also as of November 1, 2020 a flat premium of $30 is applicable for new insurance policies for travelers over 14 years old.
Testing before your return flight
Effective January 26th, 2021, as announced by the Centers for Disease Control and Prevention (CDC), the U.S. government will require all international airline passengers to show proof of a negative, PCR or Antigen, Covid-19 test before boarding flights to the United States. In addition, the results of the test must be from no more than 72 hours prior to departure. For the official CDC announcement: https://www.cdc.gov/media/releases/2021/s0112-negative-covid-19-air-passengers.html.
What COVID-19 consumer testing facilities are available in Aruba?
Get in contact with the test provider to make an appointment, get details on the exact test performed and their procedures.
Vaccines for Aruba
Aruba received a total of 11.700 Pfizer vaccines as a courtesy of the Dutch Kingdom. The vaccine plan has an eligibility sequence, starting with healthcare workers. Every 3 weeks Aruba is scheduled to receive vaccines, and by June 2021 a total of 85% of the population of Aruba must have received the vaccine. Residents must register to get vaccinated through the Aruba Health App. There are 3 locations assigned for vaccinations to the public to take place. These are Club Don Bosco in Noord, Santa Theresita Center in San Nicolas and Centro Libertador Betico Croes in Santa Cruz. Up till today a total of 23.501 persons registered for the vaccine and a total of 7.857 persons already received the 1st dosage of the vaccine. Also, nine additional cool boxes for transportation and storage of the vaccines have been received and will be used at assigned locations. When vaccinated you still need to adhere to all rules and protocols. Wear your facial mask, practice social distance, and maintain hygiene. The vaccine is not mandatory but, taking the vaccine is encouraged by the authorities.
More information on travel and health requirements can be found on www.aruba.com.