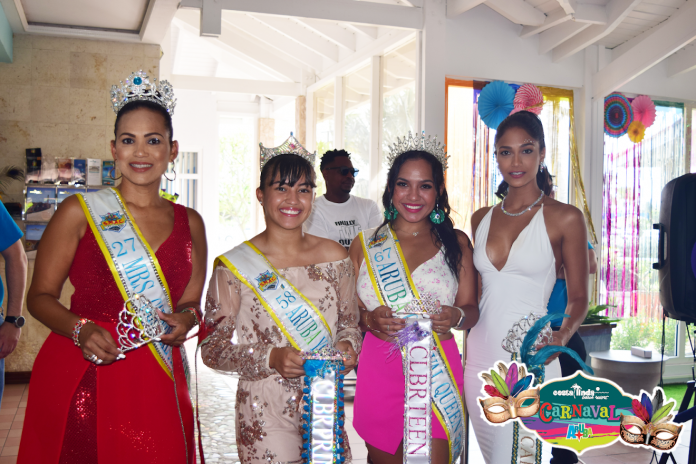 Costa Linda is accustomed to celebrating Carnaval and Queen Coronation Party, and this February 15th was no exception. Guests and owners were able to enjoy an afternoon with finger foods, refreshments, special guests, colors, fantasy and music.
This lovely afternoon started with the former Queens parade around the pool, which was accompanied by Quality Brassband and dancers in Carnaval costumes. The parade ended in the lobby, where the MC's announced the special guests of the day which were; Miss Aruba Kiarah Arends, Aruba's Carnaval Childrens Queen Ziah, Aruba's Carnaval Teen Queen Jennely Winklaar, Aruba's Carnaval Queen Adriane Jacobs and Aruba's Mrs. Carnaval Shera Alberts.
Costa Linda's own Princess and Queens were crowned by the special guests;
Cami York was crowned as Tourist Princess of 2023, Emma Wetzel was crowned as Tourist Teen Queen of 2023, Mary Sue Berry was crowned as Tourist Queen of 2023 and Joanne Frans was crowned as Employee Queen of 2023.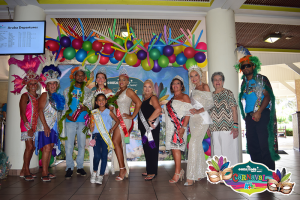 The show was followed by special performances from the 2nd finalist of the Tumba Festival Giliane Wester and the 2nd finalist of the Roadmarch Contest Easy B. The event was finalized with Impressive Dancers who performed a carnaval dance show.
Guests and owners alike surely went home with a great carnaval experience.