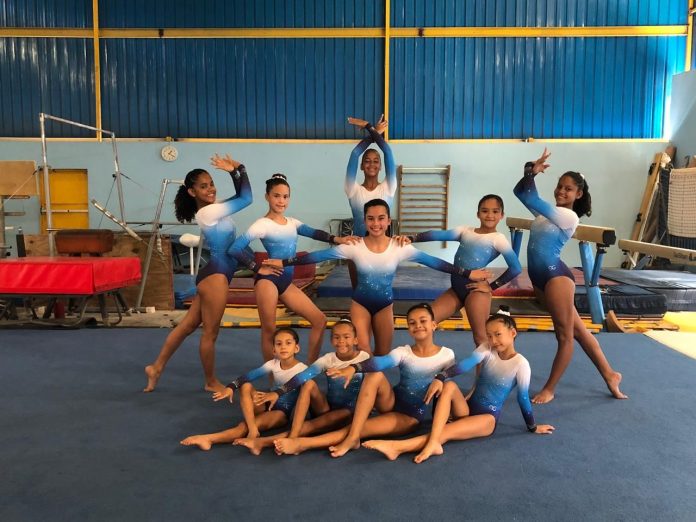 (Oranjestad)—Genevedra Cornelia Marchena is an 18-year-old young woman who has participated in artistic gymnastics from a very young age. She sat down with our reporter and shared her athletic trajectory and how this has helped her in different aspects of her life.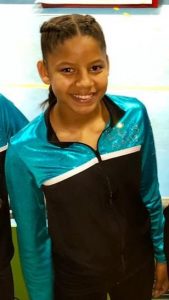 Genevedra—better known as Cornelia among her loved ones—shared that her childhood was filled with experiences that has helped her transform into a disciplined, dedicated, independent and hard-working young woman. She is a person who does her absolute best in everything she does, and is always willing to go the extra mile if it means she will achieve something in her life.
Cornelia started her athletic career in artistic gymnastics when she was in primary school: "A lot of my friends at the time were all doing gymnastics, and I slowly started to become really interest as well. One day I went to go take a lesson and since then I didn't stop going. Gymnastics really became the sport for me," she explained.
She also shared that her biggest motivation to keep improving in gymnastics is herself, because she has always been someone that likes to challenge herself and that loves to experience new things.
Cornelia participated in different competition, both on national and international level, and this has helped her in different areas of her life: "These competitions really expanded my knowledge on not just gymnastics, but also on the different countries and cultures I get to see and experience, like The U.S, Cali in Colombia and Costa Rica," she expressed.
Many use sports as a vehicle to keep growing and to improve in personal aspects. Cornelia told our reporter that sports have especially helped her become more conscious about her health and education. She indicated that her sport motivates her to work hard in school and in gymnastics so that she can achieve many things: "It helped me realize and understand that everything has to be in balance so that I can do everything as best I can."
Cornelia is currently also an artistic gymnastics trainer. She shared that teaching is very different from competing, but that there are still some overlap between the two. She sees teaching as an opportunity to help future athletes, using their own experience as athletes who have already competed in various tournaments.
"This way, I can share my first-hand experience and help the children. At the end of the day, this makes me feel as proud and satisfied as when I win or compete," she stated.
Apart from being active in the sport of artistic gymnastics, Cornelia also forms part of a dance group, which is something different for her: "I started dancing because a neighbor of mine is a dancer in the same group. I tried it out and loved it very much," she stated.