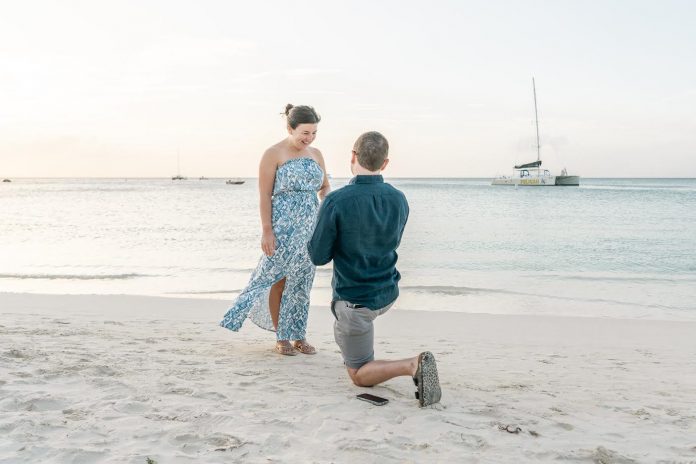 Our lovely visitors will be tying the knot! It is a time for celebration and happiness for the lovely couple here on Aruba, Margaret's now fiancée Adam Towne has proposed to Maggie on our beautiful island, their story follows below.
Margaret shared the wonderful news with us by sending us the following message;
My name is Maggie Donovan. I have been coming to Aruba since I was 2 months old in January 1992. My grandfather purchased a time share at Casa Del Mar in the 1980s, and since his passing my Mother and I have carried on the tradition of coming every January. My boyfriend Adam started joining me in our annual trip in January 2020. Despite being a healthcare worker in the pandemic, we haven't missed a year. This past week, he surprised me, and proposed to me on Palm beach!
My fiancés name is Adam Towne. We are from New Hampshire, and we are staying at Casa Del Mar. We have spent the past week celebrating our engagements doing so many wonderful things in Aruba including Pelican Sunset Cruise, visiting Flamingo island, and enjoying a 6 course romantic dinner at Elements restaurant on Eagle beach."
Congratulations to the wonderful couple from the Aruba Today Team!