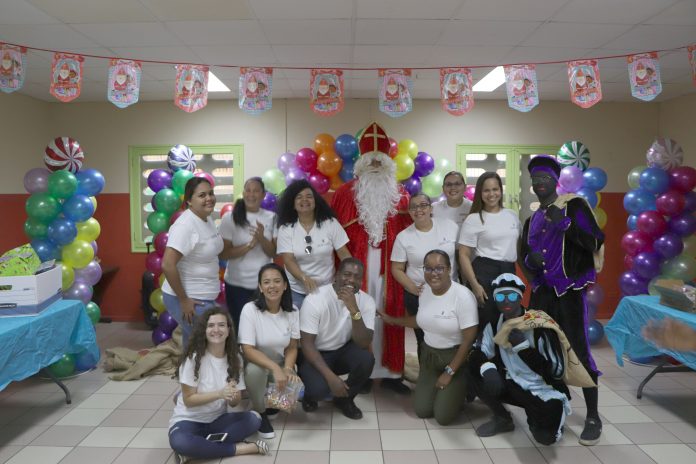 The Ritz-Carlton Community Footprints program, organized different activities to support their social responsibility towards our community. The Ritz-Carlton, Aruba is happy to be part of the food drive in which 68 food baskets were donated to 'Fundacion Pa Nos Comunidad', freely translated 'foundation for our community'.
All Ritz-Carlton employees participated by buying the products and preparing the baskets. They also placed a message in all the baskets for the persons who will receive them.
December 5th was International Volunteers Day and on this day the giving 'Ladies & Gentlemen of The Ritz-Carlton' -as the staff is called- under the flag of the Community Footprints volunteered at different activities. They visited a total of five different elementary schools with 40 boxes filled with gifts for the children. They also visited YMCA San Nicolas to celebrate the traditional Sinterklaas feast with the children. The children received a gift and also enjoyed a nice dinner during the event.
Jouraine Vrolijk, representative of The Ritz-Carlton Community Footprints, is happy with the outcome of 2019. It was a successful year with a total of 95 activities held and more than 5,300 hours of volunteer work given back to the community by the giving Ladies and Gentlemen of The Ritz-Carlton, Aruba. q