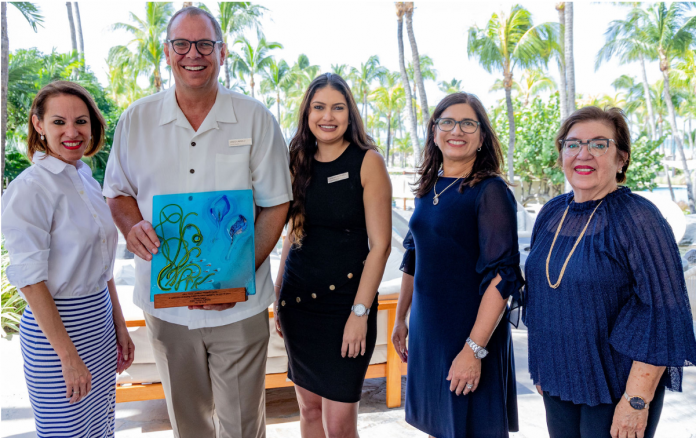 Aruba's first luxury hotel opened its doors back in 1959 and during the whole year of 2019 they have been celebrating their 60th anniversary.
We are talking about Hilton Aruba Caribbean Resort & Casino which was inaugurated originally on July 18th 1959 under the name of Aruba Caribbean Hotel, with this the gates were opened to tourism to our island.
More than 60 years ago, two politicians of that time, namely Oscar Henriquez and Juancho Irausquin, had a wonderful vision: Expand Aruba's tourism. The opening of what was a luxury hotel was the start of a new era for the Aruban economy.
Let's go back in history: Prior to World War II the Lago Refinery used to be Aruba's main economic pillar. After the war and due to the process of automatization, Lago Refinery decided to reduce personal and this caused for a massive unemployment on Aruba. The two politicians, Henriquez and Irausquin, were searching for methods to exalt Aruba's economy. They envisioned that with Aruba's white beaches, pleasant climate and friendly and hospitable people, Aruba could become a perfect destination for tourism. At that time there were only two hotels: the Coral Strand Hotel, currently known as Talk of The Town, which was built in 1943 and Basi Ruti Hotel, built in 1954, currently known as Playa Linda Beach Resort.
With the construction and opening of the Aruba Caribbean Hotel, or also known in the community as 'The Grand Dame' the economy and infrastructure of Aruba started to expand.
Nowadays, Aruba has an average of 1.8 million visitors per year to which 42.3% are 'stay-overs' at a high rise hotel with Hilton Aruba Caribbean Resort & Casino being one of them with a total of 357 rooms.
Aruba Tourism Authority CEO Ronella Tjin Asjoe-Croes together with CMO Sanju Luidens-Daryanani presented the award to Vasco Baselli – General Manager of the Hilton Aruba Caribbean Resort & Casino.
Congratulations Hilton Aruba Caribbean Resort & Casino for your continuous dedication to the development of Aruba's tourism on behalf of the Aruba Tourism Authority and the entire community of Aruba!q