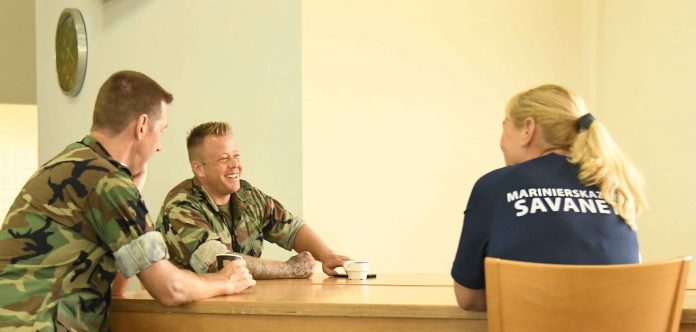 The new Commander Netherlands Forces in the Caribbean (C-ZMCARIB), Brigadier General of the Marines Frank Boots, who took office in August, paid his first working visit to Aruba. Now that it is allowed to fly between Aruba and Curaçao again, he visited units at Savaneta Marine Barracks, as well as important (security) partners on the island.
At Savaneta Marine Barracks he got acquainted with various layers of the organization, from sailors and militiamen of the ARUMIL to (non-commanding)officers of both the fleet and the Marine Corps. Many different people were spoken to because of the different activities and different backgrounds. The General also spoke to the officers and civil employees of the Social Formation Trajectory to see how young people are taught discipline and learn to work together to get a good start in society. C-ZMCARIB is also Director Coast Guard. At the Coast Guard support point Aruba, the staff has also been introduced to the director. General Boots: "It was a good working visit. I was there to get to know the people and to talk to them about how they manage to do their work despite all the circumstances. Considering the many military assistance they carry out, from supporting the Coast Guard to supporting the Aruba Police Corps, this is not always easy. Through innovative and creative solutions the men and women always manages this.
Besides visiting his own units, he also met the Prime Minister, the Governor of Aruba and the Minister of Justice, among others. Talking with (security) partners is of great importance to maintain (maritime) border control in the Caribbean region.