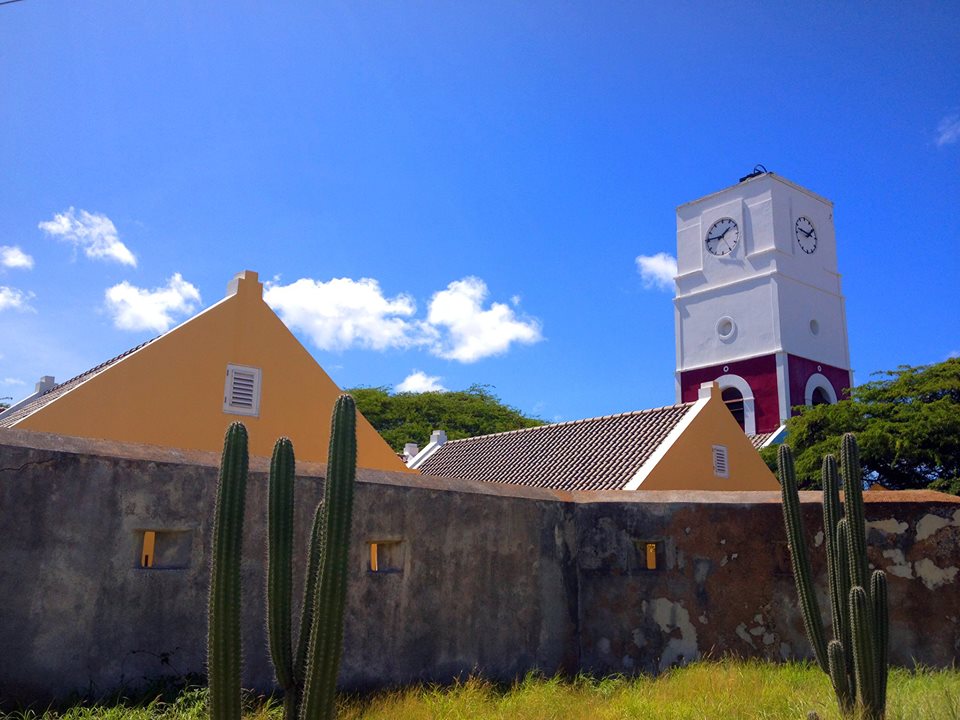 ORANJESTAD – Arubans are proud of their anthem and flag. A special day is dedicated to honor these two national prides and Monday is that day. All around the island festivities are taking place and this is a day you can actually indulge into Aruban flavor all way. The museums of Aruba also open their doors, so take a look at our cultural treasures.
These museums are Aruba Historical Museum, Carnival Euphoria Museum (this one recently opened its doors), Museum of Industry and the Community Museum. All four will be open from 10am till 4pm, with an entry fee of only 2.50 florin ($ 1, 40) to support these museums.
Museum Managers Nyohmi Van Der Biezen and Mariana Paula explain that the day will start with the national anthem 'we are proud to raise our flags' with singers Edjean Semeleer and Veloushka Krozendijk performing.
Aruba Museum Foundations recommend to start first at the Fort Zoutman in Oranjestad, since this is the oldest museum here on the island. After a visit you can continue to San Nicolas. Typical Aruban food and drinks will be offered in all of these locations while several folkloric dance groups take care of the entertainment. The Aruba famous 'caha di orgel' and singers of the Aruban festival of anthem and flag will also be present.
The day will be ending with a performance of local band Nfuzion, the band will be playing from 4pm till 6pm at the Fort Zoutman museum and the band Rincon Boys at the Nicolas Store at the same time.
"What we want is that people come and get to know more about our history and culture. This contribution is also to support our museums and to keep a good maintenance since these monuments are old. We invite the entire community of Aruba to join us this day. To celebrate our identity", says an enthusiastic Van Der Biezen. q