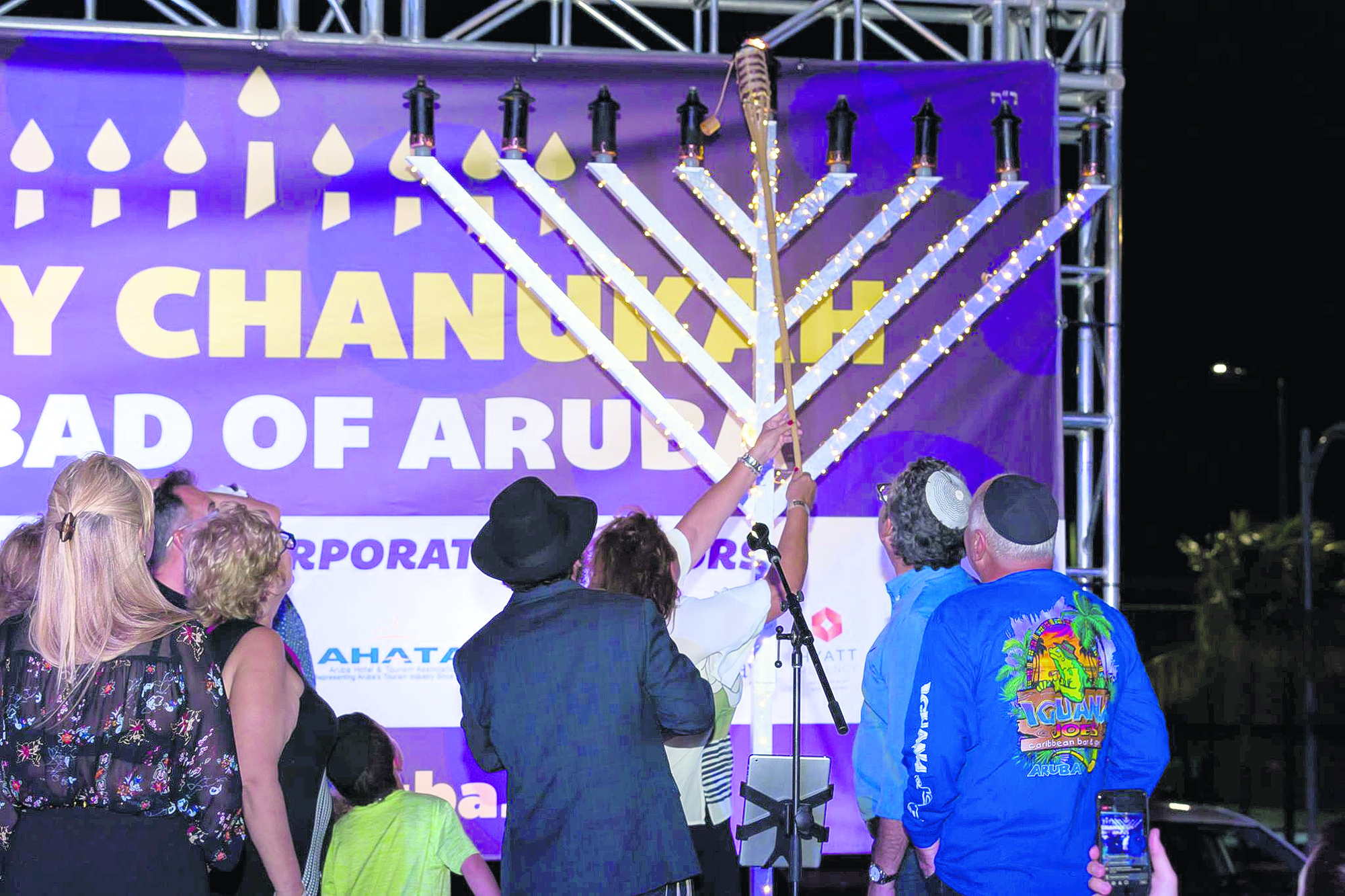 ORANJESTAD — All are invited to Chabad Aruba's annual Chanukah Live Concert taking place in Palm Beach tonight on Thursday evening.  Abi and Eli, singers from Panama will entertain the guests with a full array of fine Jewish music, there will be a lighting of the biggest Chanukah Menorah in Aruba and of course free latkes and Jelly Donuts – a night of joy and light!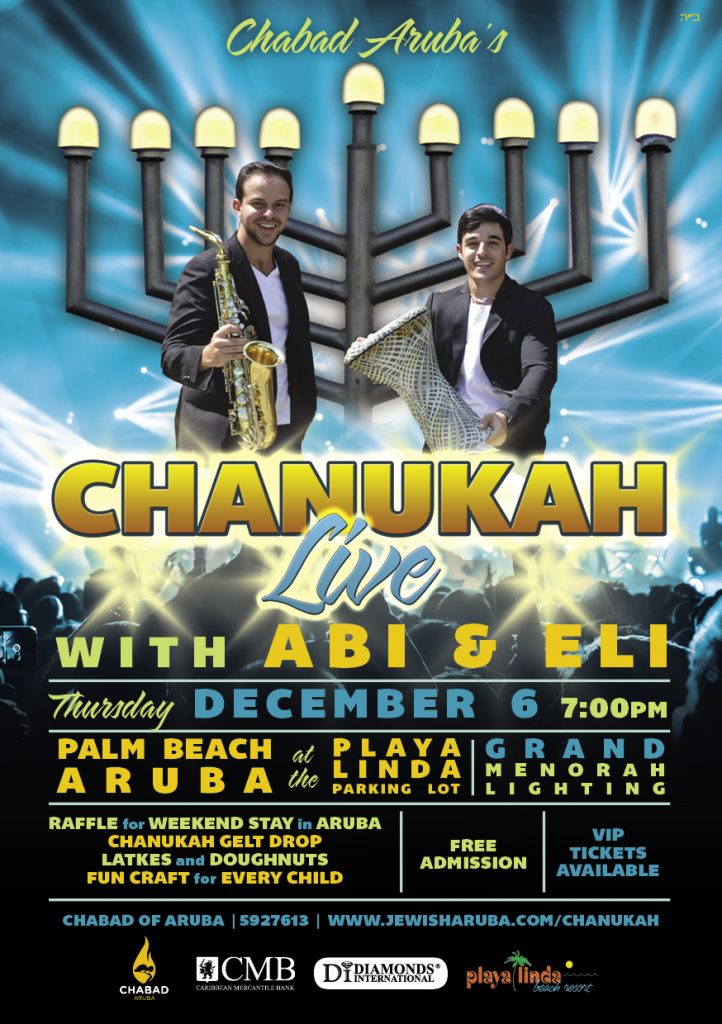 The concert is bound to be an exciting evening full of fun for all the family- the atmosphere at the previous Chanukah Live Concerts was electric and Rabbi Ahron Blasberg and his wife Chaya from Chabad are sure this year will be no different.
"The singers are spectacular, there will be a bounce house for kids, Kosher hot dogs and Chanukah gifts for sale, and thanks to our sponsors- all invited and free entry for everyone! It's going to be an event you don't want to miss!" Rabbi Blasberg says.
Chabad would like to thank the Playa Linda Resort for hosting the event and sponsoring the weekend stay raffle prize, and all the other sponsors for making this event happen and free for all to attend: CMB- Caribbean Mercantile Bank, Diamond International, the Ponson family, the Cigar Emporium, 4D Photo Bar and the Brickel Bay Beach Club & Resort.
Chanukah Live Concert will take place tonight Thursday December 6th at the Playa Linda parking lot. Doors open at 6.30pm with the concert beginning at 7pm.
For more information or to purchase VIP tickets visit www.JewishAruba.com/Chanukah q