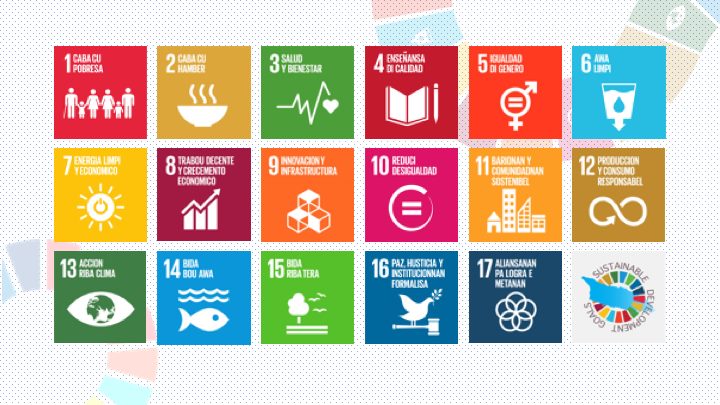 ORANJESTAD — The Chamber of Commerce invites you to a presentation about 'SDG's and the opportunities for the private sector'.
The United Nations Sustainability Agenda 2030 and the Sustainable Development Goals (SDGs) that were adopted in September 2015 by 193 countries have also become a global standard for businesses. The United Nations SDGs make an end to the maze of standards for Sustainability for a uniform way of measuring sustainability. There are many opportunities for both small and big businesses in the sustainability space that yet have to be explored in Aruba.
The United Nations Resident Representative for Aruba, Curacao, St Martin, Suriname and Trinidad and Tobago, Mr. Magdy Martinez-Soliman and Deputy Resident Representative Sharifa Ali-Abdullah, will be visiting Aruba from the 14th to the 16th of November 2018 and will present how the SDG's provide new business opportunities and sustainable business practices. Mr. Martinez' presentation will be followed by a discussion and cocktail hour.
This will take place on Wednesday, November 14, from 5.30 PM till 7 PM at the Chamber of Commerce Auditorium. If you wish to register, please send an email to businessinfo@arubachamber.com mentioning your name and phone number. Please submit your registration no later than Tuesday, November 13, 2018. Q