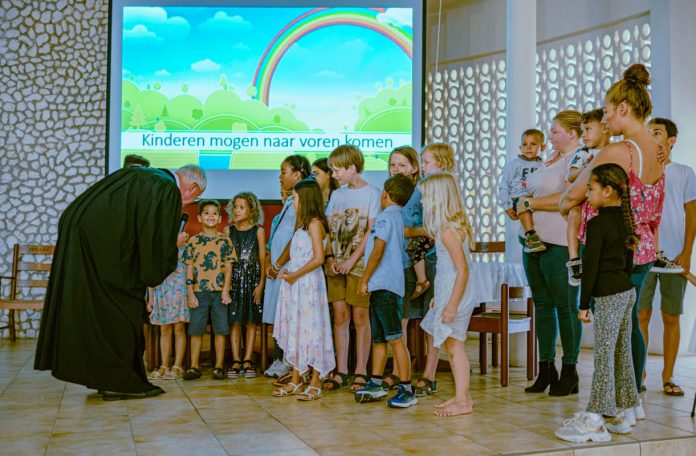 On Saturday, 10th of December, the Protestant Congregation of Aruba will celebrate 200 years since its establishment, showing historic photographs and sharing stories from their ancestors.
Which people shaped the history of the Protestant Church in Aruba? What is the history behind the Kerki 1846? Why was the church in Piedra Plat built? Why was the church in Seroe Colorado ever built? How did the present-day church in Oranjestad end up there? Who did this and why? Did you know that in 1904 a book of photographs was given to Queen Wilhelmina, as a greeting from the Caribbean part of the kingdom to wish her a speedy recovery after illness? It contains 32 splendid black-and-white photos, which have now been digitally reproduced in pinpoint-sharp clarity. We are going to show them!
Another feature of this evening: stories about our ancestors, those who shaped present-day Aruban society. An evening with images and stories.
The speakers at this evening are:
Prof. Wim Rutgers, authority on the Netherlands;
Leon Bereños, fountain of knowledge;
Peter Scholing, National Library Aruba;
Rev. Jan Rinzema.
Oranjestad church, Saturday 10 December, 7 PM.