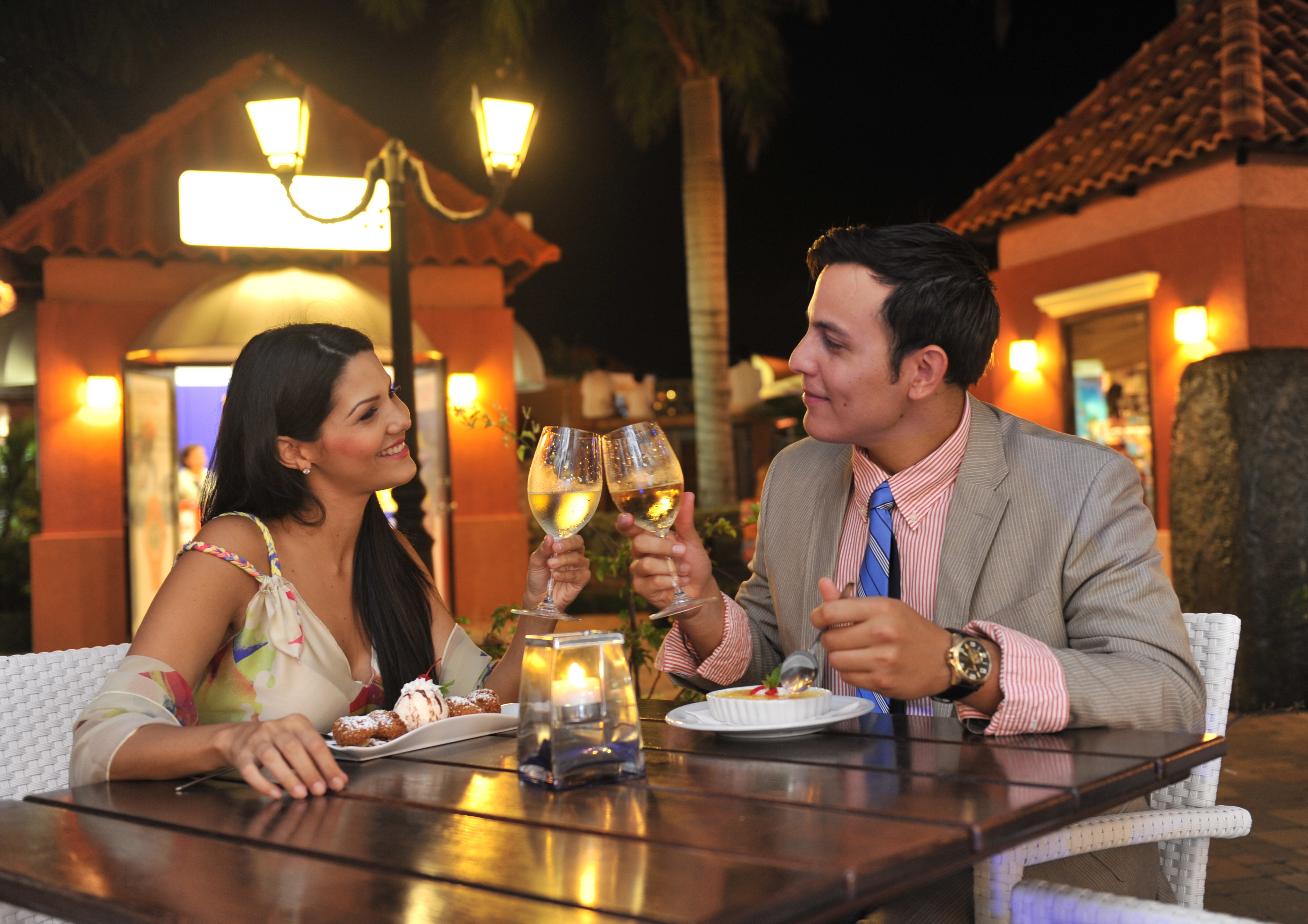 PALM BEACH – Paseo Herencia is always ready to celebrate the most romantic night of the year which is Valentine 's Day. This year once again together with all restaurant and stores on Paseo they've teamed up to make this day a memorable one for all visitors. Starting at 7PM, all lovers will be delighted with romantic music by island favorite Serghio Jansen on his guitar, followed by a sexy performance by Ritmo Cubano at 8PM.
If you still haven't decided where the perfect spot for a romantic evening is, we are pleased to inform you that Paseo Herencia has endless options and amazing offers! Che Bar Authentic Argentinean Grill will have a lovely discount to celebrate love. Sweet Peppers Restaurant will have a special Valentine's Day menu. The Lazy Turtle Aruba will have a free cocktail for all couples celebrating Valentine's Day and don't forget to ask for your waiter for the special Valentine's Day menu. For Mexican Food lovers, Iguana Cantina will celebrate Valentine's day by having all you can eat fajitas for a very sweet price. Wet Sushi Bar & Lounge will give all visitor a complimentary glass of wine or champagne and will celebrate love by having discounted Sushi on selected rolls. So if you are looking for Argentinian, Mexican, African, American or Local, Paseo Herencia has all of these options for Valentine's Day.
Still looking for the perfect Valentine's Day gift? Look no further! Little Switzerland has a wide selection of beautiful watches and jewelry. Bijoux Terner has amazing pieces, and if you are a Pandora fan, they have a limited time Valentine's 2018 collection waiting for that special person in your life. Let's not forget for all the ladies that are looking for their Valentine's Day makeover, Maggy's best known as Aruba's beauty emporium is ready to give you your Valentine's Day glam! For the ladies looking for something extra, Vajazzle options are also available at Maggy's and it's back by popular demand!
Paseo Herencia is the place for dining, entertainment, shopping, makeover or the complete package for Valentine's Day 2018!