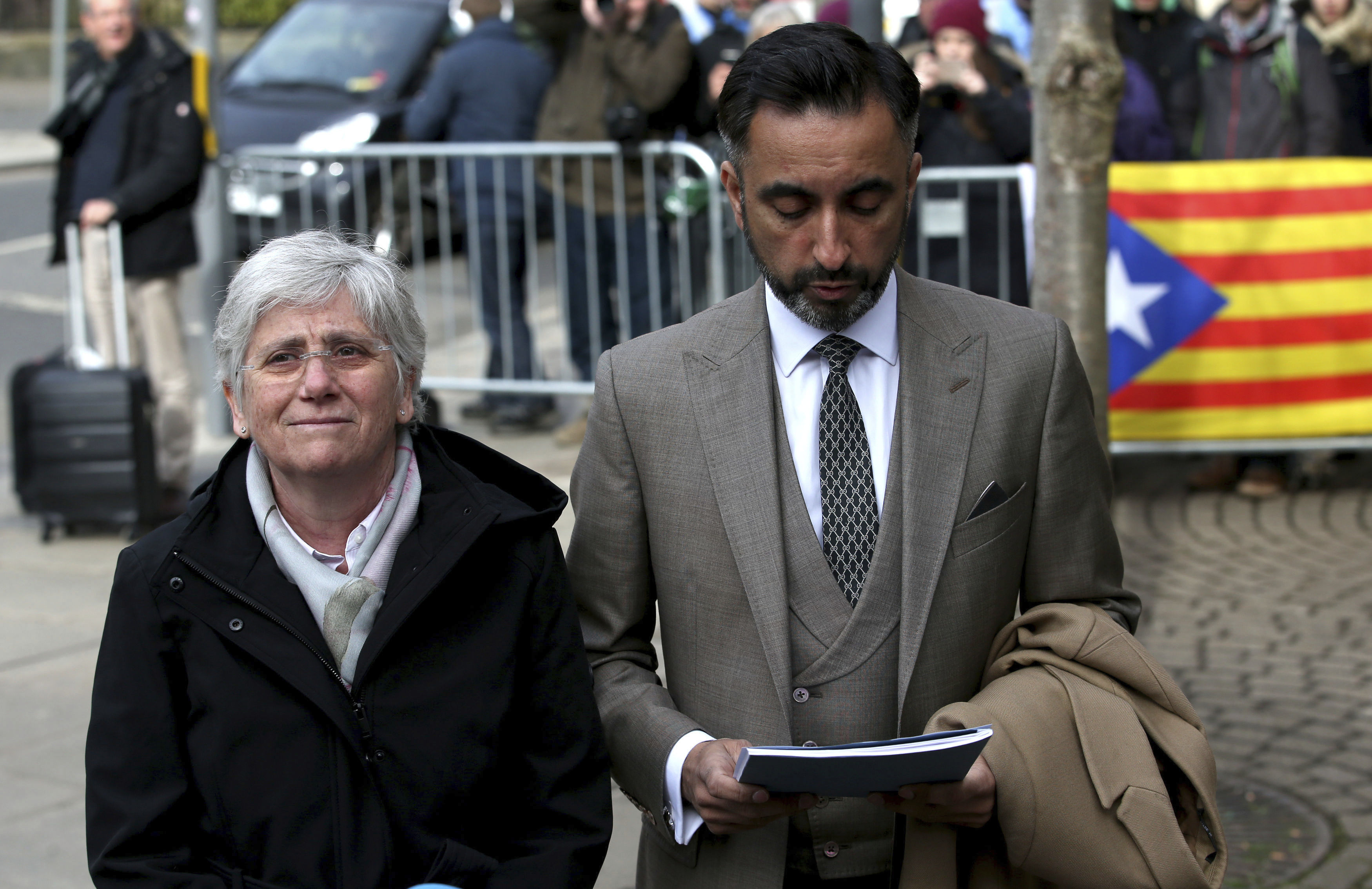 MADRID (AP) — Catalonia's parliament passed a symbolic motion Wednesday affirming the right of the Spanish region's former separatist leader Carles Puigdemont to be re-elected to his old job, even though he is in jail and facing a possible trial.
Pro-independence parties used their slim majority to approve the motion and continue their defiance of the Spanish government, which says the wealthy northeastern region cannot secede and that no candidate facing legal troubles can become Catalan president. Puigdemont fled Spain to avoid arrest five months ago after the Catalan parliament's declaration of independence.
Spanish authorities ousted Puigdemont and imposed direct rule on the restive region. The Spanish Supreme Court has charged the 55-year-old separatist leader with rebellion. He was detained in Germany on Sunday on a European arrest warrant. German authorities are due to decide on his extradition. Meanwhile, another former Catalan minister facing extradition to Spain on charges of rebellion turned herself in to authorities in Scotland.
Clara Ponsati, Catalonia's former education chief and currently a professor at the University of St. Andrews, returned to Scotland in March after fleeing Spain with Puigdemont.
Ponsati's lawyer, Aamer Anwar, said she will provide a "robust" legal challenge to the charges, which he said amount to political persecution "Clara remains defiant and resolute and believes that the Spanish government will never be able to crush the spirit of the Catalan people," Anwar said. The academic was to attend an initial extradition hearing at Edinburgh Sheriff Court later Wednesday.