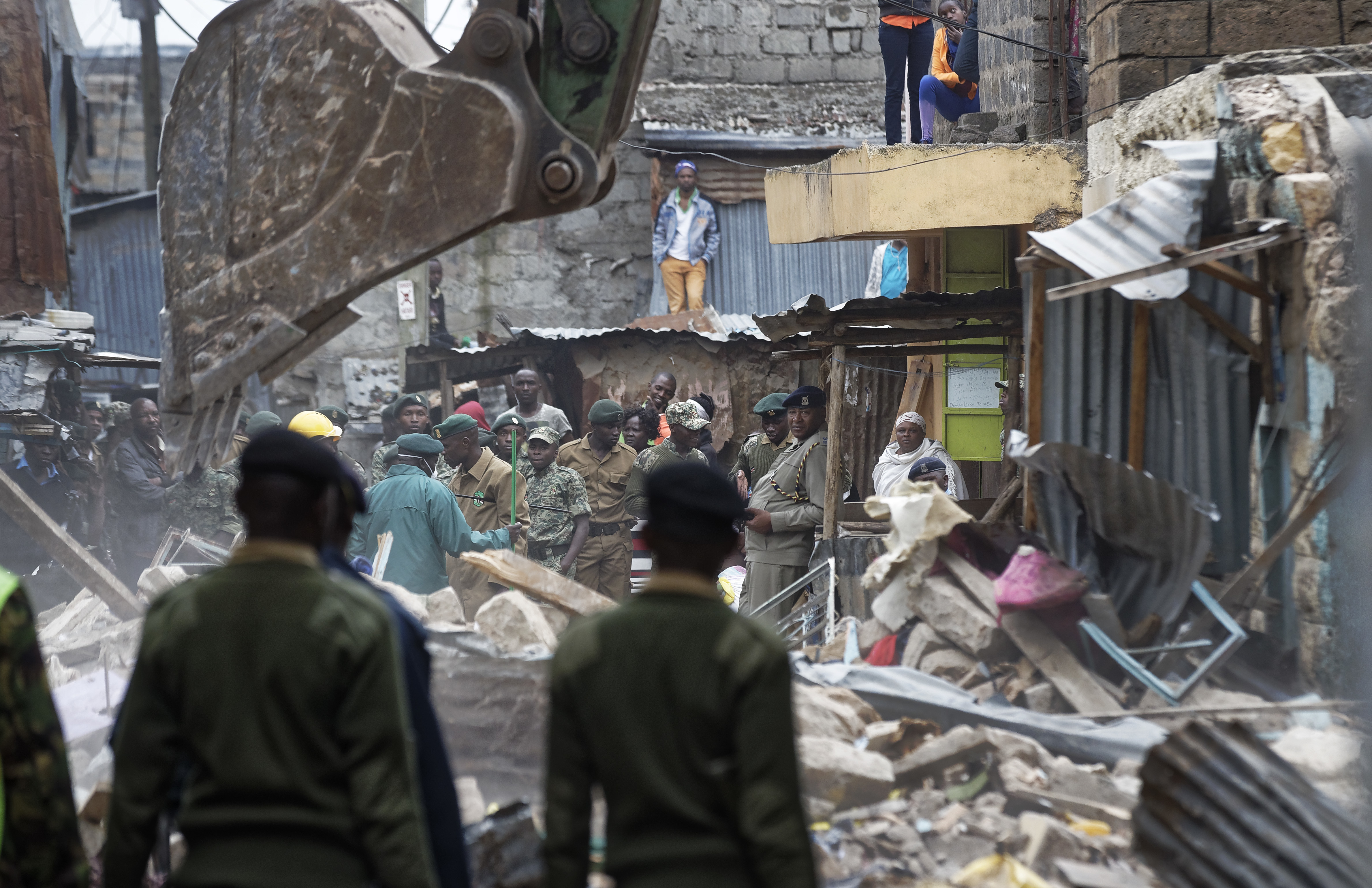 By BEN CURTIS
Associated Press
NAIROBI, Kenya (AP) — Three people have been killed when a building collapsed in Nairobi's low income residential area of Huruma, a police official and witnesses said Sunday. Pius Masai Mwachi of the National Disaster Management Unit said a rescue operation is going on after a five-story residential building collapsed early Sunday in the Ngei area of Huruma. A body was pulled from the rubble and another person who was rescued alive later died, he said. Three others rescued are being treated at a hospital, he said.
A third body was being pulled out of the rubble, said a photographer for The Associated Press who was at the scene. Building collapses have become common in Nairobi, where 4 million people live in low-income areas or slums. Housing is in high demand and unscrupulous developers often bypass building regulations.
After eight buildings collapsed and killed 15 people in Kenya in 2015, President Uhuru Kenyatta ordered an audit of all the country's buildings to see if they were up to standard. The National Construction Authority found 58 percent of buildings in Nairobi were unfit for habitation. In 2016, a building collapse in Huruma killed 37 people and injured 70. The rescue work took days, and a baby and a pregnant woman were among those pulled to safety.