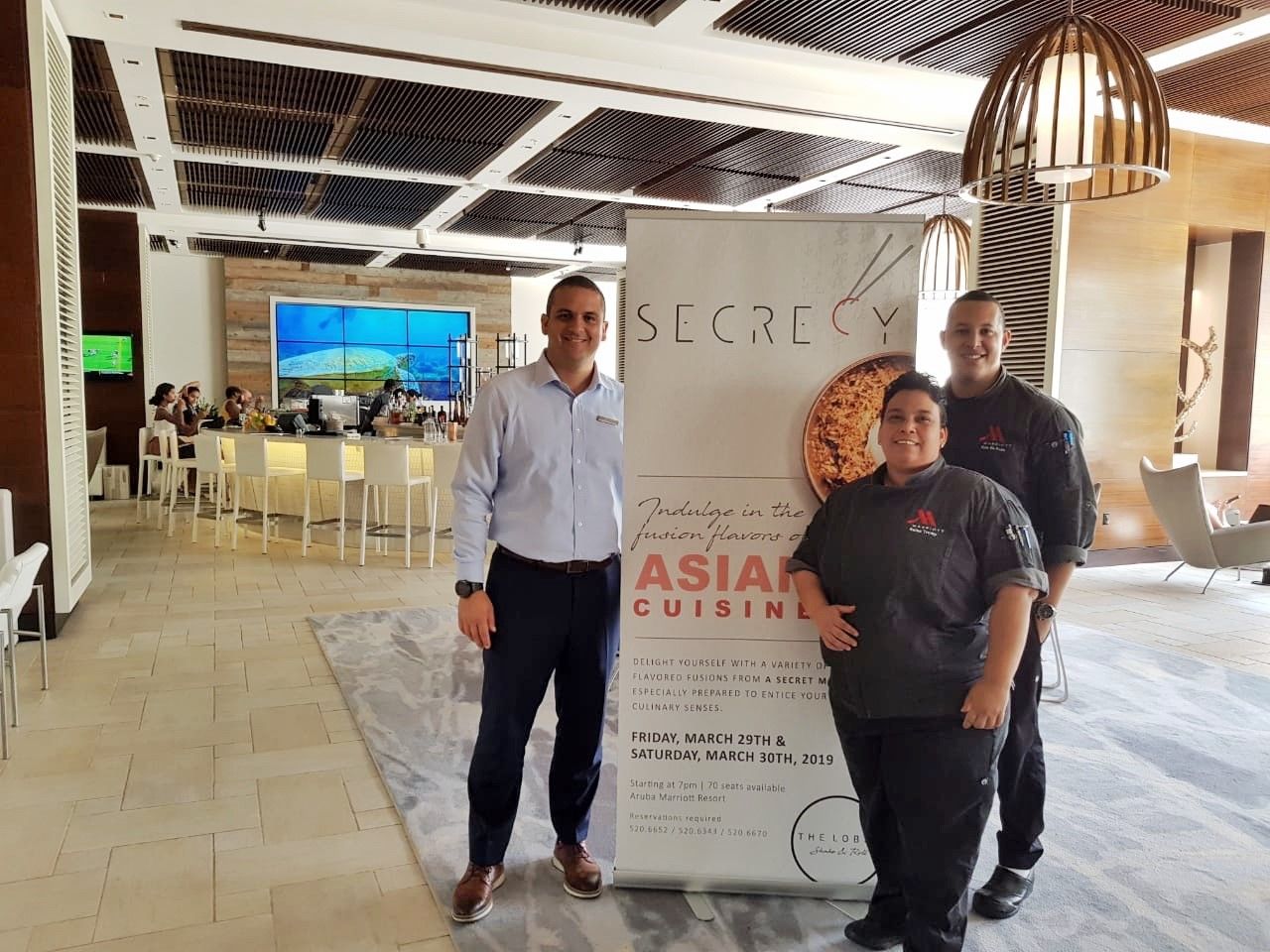 PALM BEACH — There is a journey you may take this coming weekend and it will lead you beyond the obvious. Aruba Marriott Resort & Stellaris Casino is known for its super ambience lobby bar that will now take you on a trip through Asia. The eating culture in this part of the world may be called the most diverse and tasteful of all and this delight is to be tasted in Aruba.
A fusion of flavors will enchant you while tasting a variety of Asian flavored fusions. Offerings among others are a selection of sushi rolls, oysters, prime short ribs, tuna tartare roll, salmon and some great secret cocktails with names like Kimono or Geisha to accompany these happy surprises.
The Lobby is a great place to start of your weekend, so tune into Secrecy -that's how this Asian experience is called- and simply unwind. Enjoy. Let go. Do Asian.
Secrecy
Friday, March 29th & Saturday, March 30th
From 7 PM
Reservations: T +297 520 6652 / 520 6343 / 520 6670