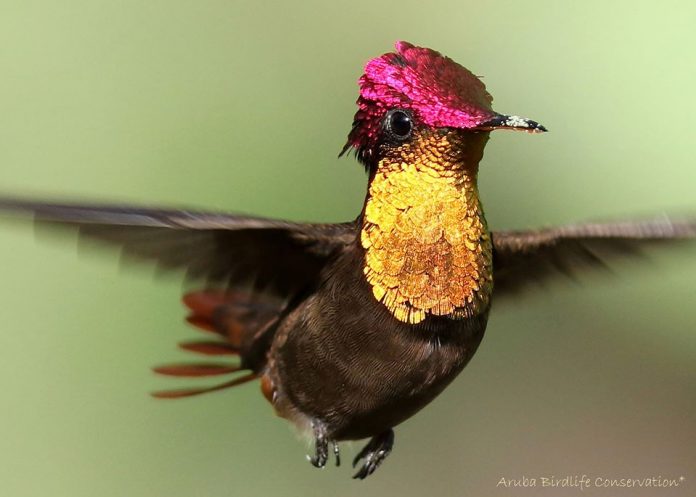 It's carnival season in Aruba! Carnival is a national celebration in Aruba. The costumes are masterpieces. And when in search for inspiration, our artists often turn to nature.
Aruba's bird wildlife can take artistic fantasies to another level.
Some are so exceptionally beautiful that Aruba's Indians painted long before Columbus was ever born.
In search of inspiration?
Look no further. Aruba's Dornasol is here to save the day.
Dornasol means 'to adorn the sun'.
A Ruby Topaz Hummingbird displaying its beauty for our 'Carnavalistas'!
Aruba's to enjoy.
Aruba's to protect.
Do it for the children.
Source: Aruba Birdlife Conservation