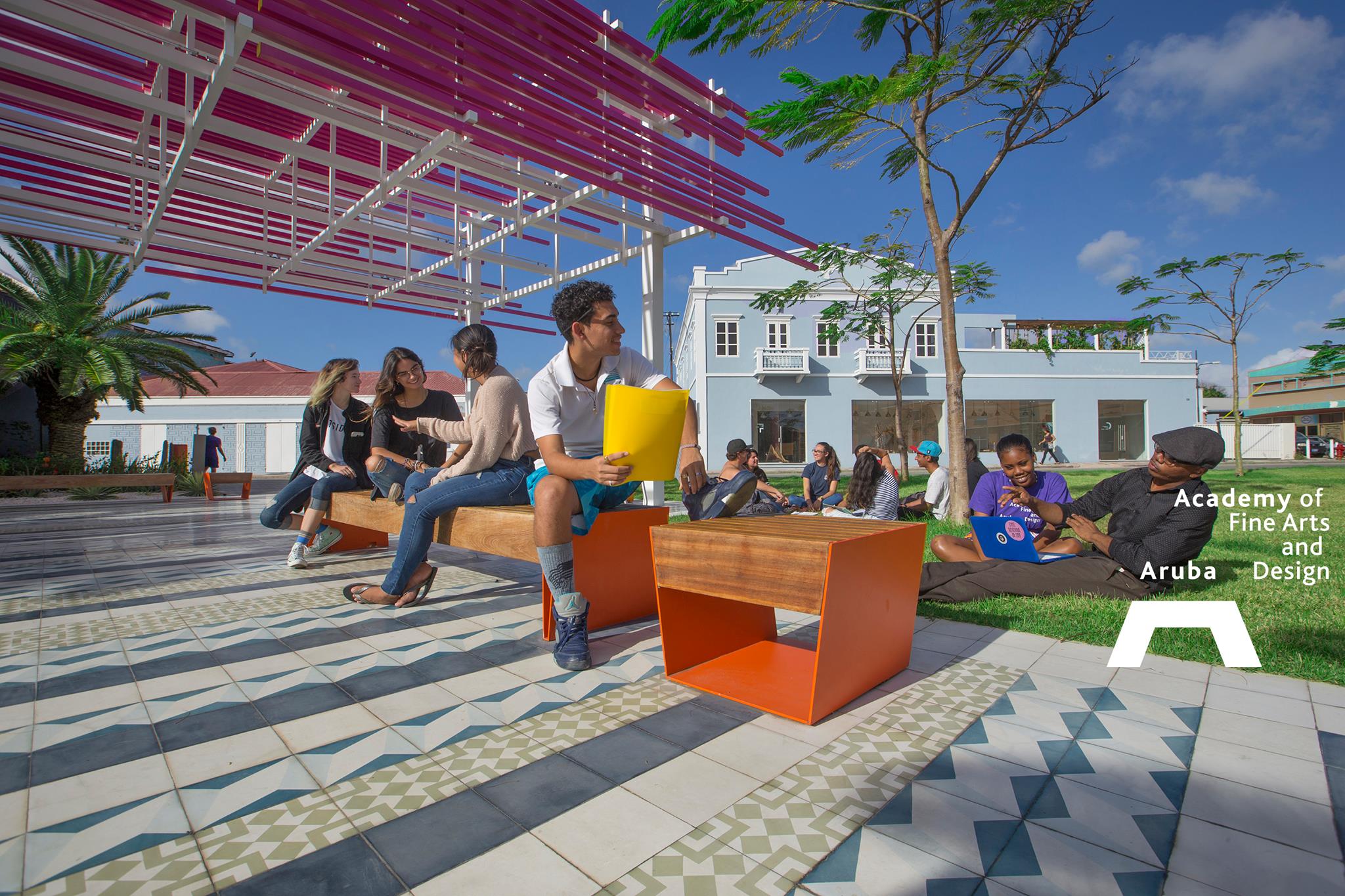 ORANJESTAD – In the light of World Health Day several organizations on the island invite you this evening to be active together in Oranjestad. The Mainstreet G.F. Betico Croes will be converted into a workout zone where you can participate in several free sport workshops from 6 PM on.
There is yoga from 6 to 6.25 PM, Smovey between 6.30 and 6.55 PM, Fysio Fit starts at 7 PM
and Tai Chi at 7.30 PM. Into some Pilates & Stretching? Join the session at 8 PM. Kids can participate in a Kids Funstacle between 6 and 8 PM or a Scavenger Hunt at the same hour. Live music is performed from 6.30 PM by Etty Toppenberg & Friends and from 9 PM by Robert Jeand'or and his band while the Zumbathon activity kicks off at 6.30 PM. There is much more to do, see, experience and enjoy.
This is a great opportunity to gather with the locals in a sportive way and achieve physical, mental, spiritual and social well-being on your Friday night. World Health Day is a global health awareness day celebrated every year on 7 April, under the sponsorship of the World Health Organization (WHO), as well as other related organizations.
Transition2Health, Fundacion Movemento ta Bida, Tafapana, CEDE Aruba, Reach Your Goal
Foundation, Plataforma Promocion di Salud, the Department of Public Health within the government and Lindy Lifestyle are the forces behind this event. More information: Facebook transition 2 health

Be Arty & Taste Tapas
ORANJESTAD – The Academy of Fine Arts and Design Aruba is the first and only Art and Design Academy in the Caribbean. Saturday they open their doors for everybody to see the
exhibition of their 17/18 students between 10 AM and 5 PM. Until recent years, an academy of fine arts and design didn't exist in the Caribbean. In 2011 however, this has changed by establishing a Preparatory Course in Aruba, in partnership with the Gerrit Rietveld Academy in Amsterdam.
The course offers a first professional opportunity to the students to prepare to function independently in either Fine Arts or Design. It also encourages them to have an open attitude towards their environment and to involve in all aspects of their society. In the near future, the Bachelor Course will be established. The building where the academy is located is a fully renovated monumental villa and worth visiting.
Why not make it a full Oranjestad day and combine your visit to the art exhibition with a lunch in a trendy, stylish and Mediterranean feel restaurant (just opposite the academy) Take a pick from a menu with tapas (small bites originally from Spain) and main dishes, all prepared with the freshest products and under the wings of maybe the best-know chef in Aruba and last but not least an impressive wine selection. All against affordable prices, for lunch as well as dinner available. Step out of the tourist zone and come mingle with the hip local crowd at MAROC!
More information: Facebook academy of fine arts and design aruba & Facebook Maroc Tapas Bar