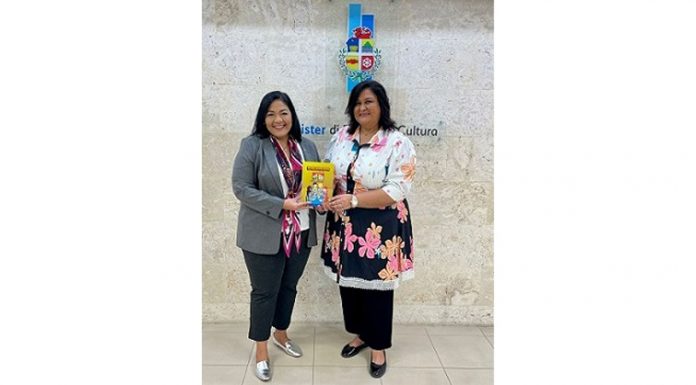 Connection with the Children's Book Festival 2022
On November 9, 2022, Minister of Culture Xiomara Maduro received a copy of the book " Bebe Bira Bon" (Drink and Get Better) from author Denise de Jongh-Rekwest.
The visit is regarding the Children's Book Festival held this week. This year's theme is 'Biba Natura-Lesa' to stimulate children to read books about nature in nature.
The book "Bebe Bira Bon" teaches children about herbal remedies usage in our culture. Through her book, children learn more about our herbs. Our older generation knows about different healing herbs. They pass the knowledge from generation to generation. The Minister commented that she has a toronjil plant (Melissa plant) in her garden and makes tea from its leaves when she has a cold. She taught her teenage son since he was little about this herbal remedy, and now he makes tea from the toronjil leaves.
Minister Maduro thanked Denise for her book and for stimulating children to reach and appreciate our language Papiamento.