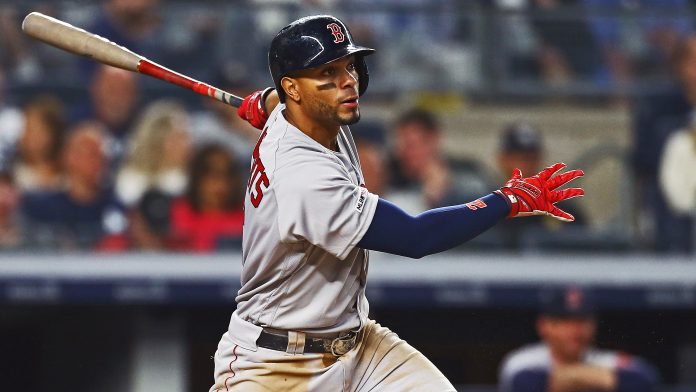 On April 9, 2020, CEDE Aruba launched its "Happy to Give Back" relief initiative in response to the COVID-19 pandemic, which has brought Aruba's only economic pillar of tourism to a complete stop. CEDE Aruba has joined forces with several local influencers who are helping to support the cause, and the organization is both proud and grateful to count Aruban MLB all-star shortstop Xander Bogaerts as one of its supporters.
Xander—who has so gracefully represented his home island on the world stage as a star player for the Boston Red Sox with two World Series wins under his belt—makes a personal call to all international friends of Aruba to give back to the island, their home away from home, by donating to the "Happy to Give Back" initiative. All donations will fund local food banks and warm meals for Aruba's vulnerable groups, especially the elderly, people in complete isolation, children, and the thousands of people in the local community who have lost their jobs due to COVID-19. Xander has backed up his call for support during this difficult time with his own generous contribution to the "Happy to Give Back" campaign.
While the entire world is facing the devastating effects of the COVID-19 pandemic, international experts project that Aruba will be the #1 country in the world most negatively affected by the COVID-19 crisis, with close to a quarter of the island's population expected to lose their jobs. Yet, with the help of Aruba's international friends, who number roughly 1.2 million visitors a year, along with local supporters like Xander, some of this local devastation can be mitigated.
CEDE Aruba would like to wholeheartedly thank Xander for his generous support of the "Happy to Give Back" initiative and kindly urges those who can afford to give back to Aruba at this time to visit www.happytogiveback.com/donate to make a donation. Such support will help give the Aruban community the strength it needs to stay afloat until it can once again welcome back its many international friends with open arms.