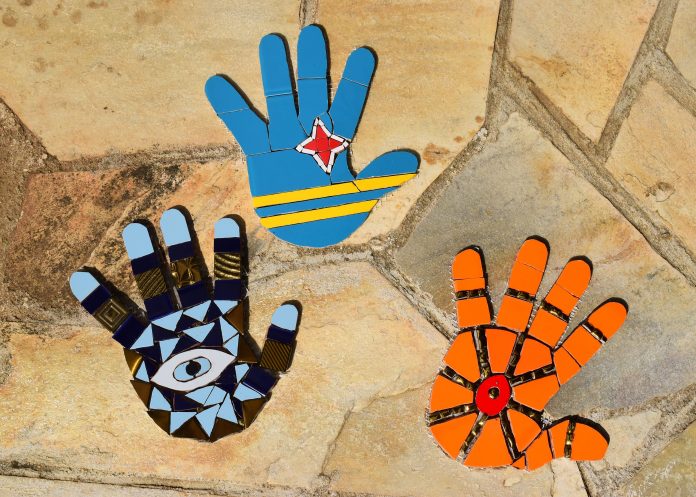 Soon Aruba will have its first mosaic Wall to create awareness about malnutrition of our children. Creative center Cosecha works together with local artists to make this wall happen. Also the foundation 'Ban uni man pa cria nos muchanan' or Let's unite to raise our children' is part of the team behind this project.
Aruba is the first one within the region to have a mosaic wall that at the same time carries a social message. Aruba wishes to contribute to the world's community of mosaic walls as worldwide communities are building mosaic walls to create awareness about certain social issues. For example in Argentina the foundation Conin is fighting malnutrition of children already for 25 years. Inspired by the work of this foundation an Argentinian journalist launched the 'Organization of walls for a Argentina without malnutrition of children'. The goal of this organization is to create awareness on the topic as well as asking attention for the foundation Conin and their work. From here the project collaborated with internationals artists and in that light Aruba was approached too. With Aruba's participation the island is part of a worldwide project that focusses on this topic. To build a mosaic wall also means choosing for a sustainable way because no paper is used, the environment is lifted by a colorful wall and there is attention for the topic.
The wall will be created in San Nicolas, Aruba's town of art and culture. The wall is part of a store for children's articles which is the Patrice Store. Many hands are needed to realize the wall and that reflects in the image that will be used: the hand. The hand symbolizes the child asking for healthy food and the hand that gives the alimentation. The image focusses on the child that receives malnutrition because of social or economic problems, because of bad customs to choose for unhealthy food and because of financial issues.
Everyone can decorate their own 'hand of mosaic' These will be placed in a design of a 'watapana' tree symbolizing that we need to stay grounded and go in the right direction. The design comes from illustrator Ria Arrindell-Broeks.
Cosecha offers two workshops to create your own hand of mosaic which are on November 1st and November 8. Every hand of mosaic that is created will be part of the official wall of mosaic. For more information you may contact Cosecha San Nicolas by phone: +297 5878708 or Cosecha Oranjestad at +297 5878709. You can also email to cosechaworkshop@gmail.com or visit the Facebook page: www.facebook.com/Aruba-Cosecha. q