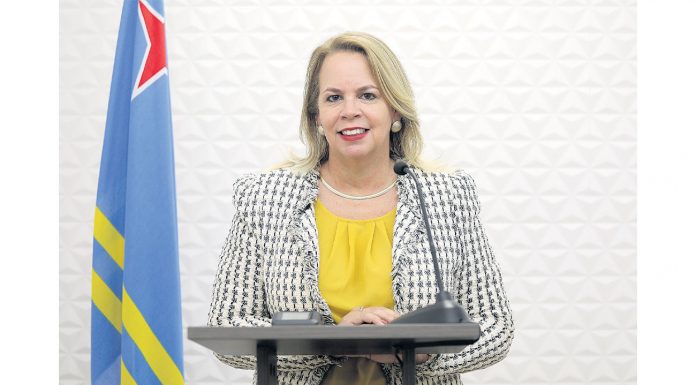 Today, thursday 14th of July, prime minister of Aruba, Evelyn Wever-Croes will be at the Headquarters of the United Nations for the High Level Political Forum on Sustainable Development Goals. This will take place in New York. During these meetings, she will present the SDGs report from the Kingdom of the Netherlands, together with minister Schreinemacher from the Netherlands and the prime minister of Sint Maarten, Silveria Jacobs.
The presence of Wever-Croes at the High Level Political Forum is an opportunity to focus on the work that Aruba is doing and present this on a global platform. The goal of the meetings in New York is also to carry out dialogues with other countries which are also presenting their SDGs report, and to exchange knowledge and experiences in achieving the sustainable development goals for 2030. The SDGs report is a report that, as countries within the Kingdom, is done voluntarily.
Today there will be various important meetings, bilateral encounters with other countries and the participation of Aruba in this event is an opportunity to position our island as a global partner in sustainable development, as well as creating more opportunities for Aruba ti implement the SDGs.
For this occasion, Aruba prepared a report on how we are implementing the SDGs, and this report will be presented at the United Nations as part of the report from the whole Kingdom.
The SDG Commission Aruba organized various sessions to involve the community in order to find out how citizens or local organizations are implementing the SDGs. Based on this, the report was prepared, and will be presented by the prime minister today at the United Nations.
The report from the Kingdom of the Netherlands, which includes Aruba, can be accessed online through the following link:
https://hlpf.un.org/countries/netherlands/voluntary-national-review-2022