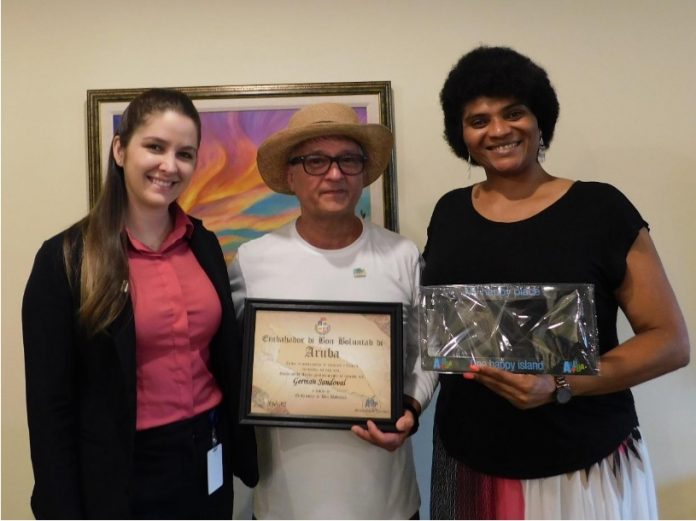 Recently the Aruba Tourism Authority honored the Goodwill Ambassador of Aruba as a token of appreciation for visiting the island for more than 20 years.
The honoree was German Sandoval resident of Bucaramanga, Colombia.
Ms. Marouska Heyliger representing the Aruba Tourism Authority and members of La Cabana Beach Resort & Casino bestowed the certificate of the Ambassadors and handed some presents to the honoree and thanked them for choosing Aruba as their vacation destination and as their home away from home for so many years on behalf of the Government of Aruba.
The top reason for returning provided by the honoree was "The beautiful beach! The best beach in the world". As well as The friendliness of the Aruban people. "La Cabana is my second home & the beloved staff are like my family. Aruba is the picture perfect place to be."