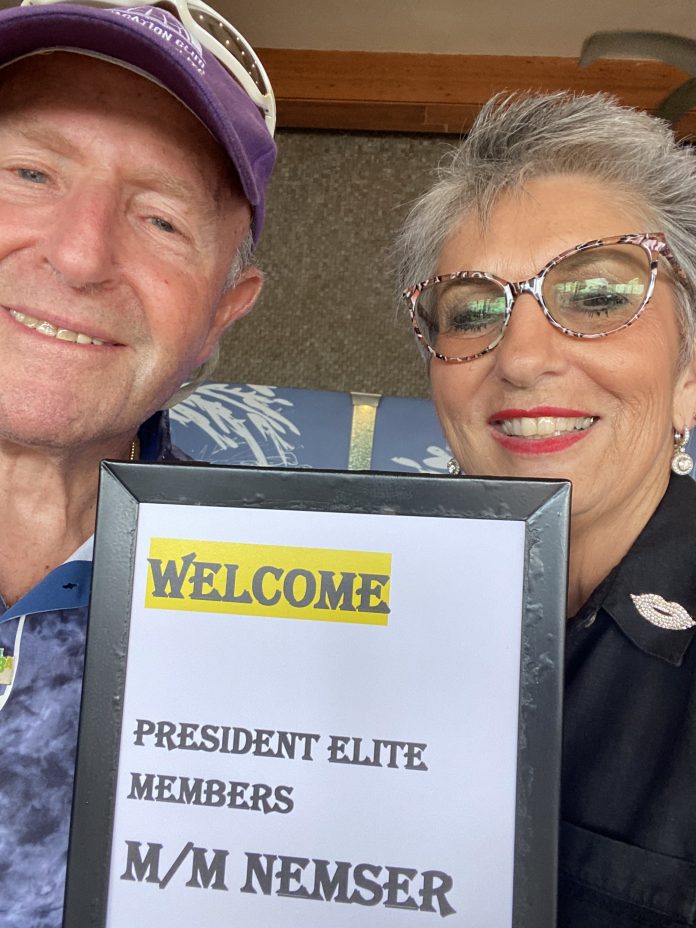 ORANJESTAD — You are back and we would like to portrait you! By inviting you to send us your favorite vacation picture while enjoying our Happy Island. 
Complete the sentence: Aruba to me is ……. Send your picture with that text (including your name and where you are from) to: news@arubatoday.com and we will publish your vacation memory. Isn't that a special way to keep your best moments alive? Please do note: By submitting photos, text or any other materials, you give permission to The Aruba Today Newspaper, Caribbean Speed Printers and any of its affiliated companies to use said materials, as well as names, likeness, etc. for promotional purposes without compensation.
Last but not least: check out our website, Instagram and Facebook page! Thank you for supporting our free newspaper, we strive to make you a happy reader every day again.
For today we received a lovely message from Sharon and Charles Nemser from Williamstown, MA, USA.
They wrote to us saying: "Aruba to me is heaven on earth. My husband, Charlie and I have been coming to Aruba since 1987…every year.
Our first visit we stayed at The Golden Tulip. On an overcast, rainy day we were approached by a gentlemen to talk about purchasing timeshare. We didn't know exactly what that was, but we thought let's do it, we can get a free jeep for a couple days. So we had a free lunch, talked for about an hour and bought pre-construction a studio at Divi Village. So we got much more than we anticipated.
Little did we know that the purchase included the lifelong friends we would make with locals and tourists alike. Little did we know the purchase included paradise, relaxation, beautiful waters and weather, fine dining from casual to formal, and a life long love of this incredible island.
Fast forward 36 years and we now own enough points to come at least 3 times a year for 20 weeks total. 66 visits later we fall in love all over again as we approach the island from the air. We always have 2-3 visits booked in advance before we even touch down.
Gone are the days of only small businesses and walking the tarmac as the island is constantly growing and evolving year by year.
Nothing can EVER replace the friendliness, the kindness, and appreciation we always experience each and every visit to this friendly, safe island.
We love Aruba, as do our children and grandchildren. We have introduced many family and friends to our little home away from home and each of them has fallen in love.
We travel elsewhere, but we always return here to our little piece of heaven."
Thank you for sending us this wonderful message sharing what Aruba means to you with us and our readers!