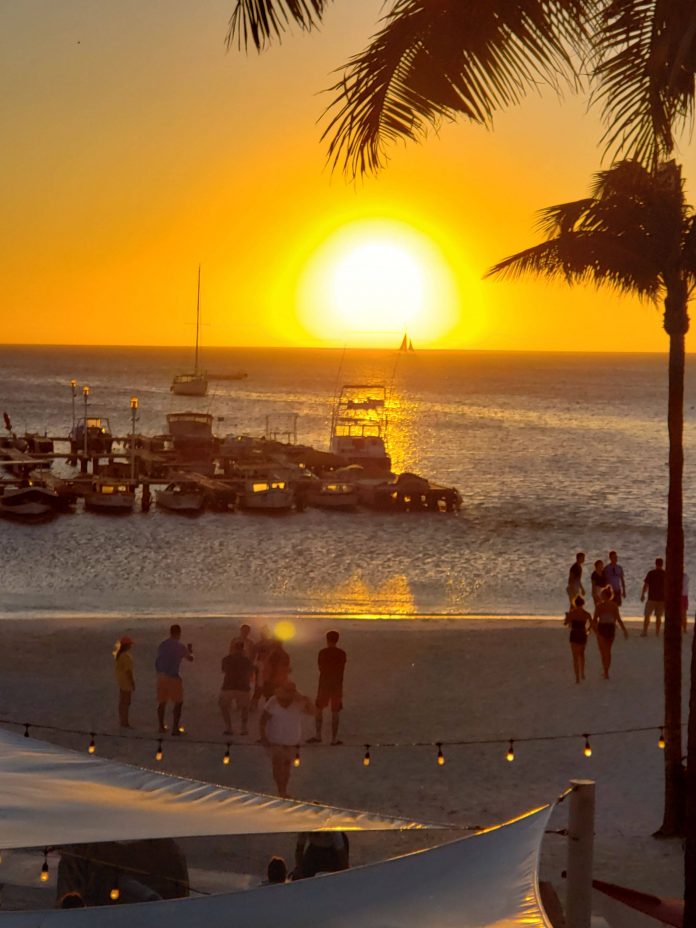 In these difficult times we would like to reach out to our friends abroad who were supposed to spend their tropical vacation on Aruba or who had to break up their vacation due to the COVID-19 situation. Aruba Today invites you to send us your picture and words expressing your memory of our island or your dream vacation for the future.
Send us your picture(s) together with completing the sentence: Aruba to me is …….. (Email: news@arubatoday.com). Please do note: By submitting photos, text or any other materials, you give permission to The Aruba Today newspaper, Caribbean Speed Printers and any of its affiliated companies to use said materials, as well as names, likeness, etc. for promotional purposes without compensation.
Today we share a beautiful message and picture from Alabama friends:
"We LOVE you folks in Aruba! We have had to postpone our visit three times this year and recently had to cancel. We normally visit twice a year.  We are torn from wanting to visit and support the Aruban economy but also are fearful of bringing the ugly virus accidentally to the island. Know we love and pray for all Arubans and hope to see you ALL soon. God Bless.
Love from the USA"