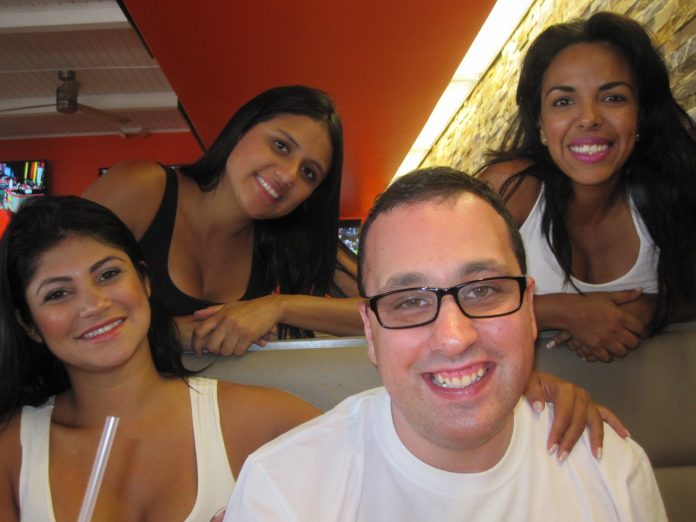 Aruba Today likes to welcome readers to participate in our newspaper. You can see that in our Honored Guest-publications, specials like on Valentine's Day and on other occasions. Throughout the year you are always welcome to send us your vacation picture(s) together with completing the sentence: Aruba to me is …….. (Email: news@arubatoday.com)
For today's newspaper we received some lovely pictures from Margaret Johnson. She wrote to us:
"Aruba to us is…. The most wonderful island ever.
I have been visiting for over 35 years. My husband (was called back home). I continue to visit because I love Aruba for the safety factors, my love and respect for all I come in contact with, the fabulous restaurants, the food quality, quantity and taste is over the moon (and I truly believe and have experienced this).
Even though my husband has passed, I continue to visit this fabulous island.  I worked with my (autistic) grandson grooming him for his security to make him aware that he can do anything you want is possible. (Now 34 years old) and his development is currently 10-12 years (starting 15 years ago) to prepare him to travel and mainly to give him the experience of Aruba that his grandparents have come to love.  His love for the DiviDivi All Inclusive is outstanding; the smile on his face when he is asked to visit is worth all the money in the world.  We visited Aruba last year alone (4) times.  When the staff greets him by his name he shines with the biggest smile and confidence as he sits on the couch in the lobby (one of his favorite places).  Stephen also reminds me daily to go to the lobby to pick up the daily newspaper.  I love reading Aruba Today the only English newspaper!
Over the years we have met so many special people and became friends. To this day, we either meet on the island and/or continue to keep in touch.
Even though we pay our trip for all inclusive, we still visit other restaurants and enjoy the many different tastes.  The restaurants on location are fabulous and to mention a few are the Tam buffet, Palm Garden, Paparazzi, pizza bar, and especially The Red Parrot.  Some of our favorite restaurants off site are Chop House, Windows, Matthews, DD, Hooters and so many more.
The Security team is very positive, and makes us feel safe. I can approach them at any time if there is an issue or a question. Back in the day there was no such thing as security or security locks on the screens, but we learned to respect them in this day and time.
Stephen received his Certificate of Distinction award in 2015
Carl & I received the Certificate of Distinction award in 1996
I received the Ambassador of Aruba award in 2009
I look forward to receiving the Emerald Award in the near future
Thank you for reaching out and making our visits to Aruba SPECIAL.